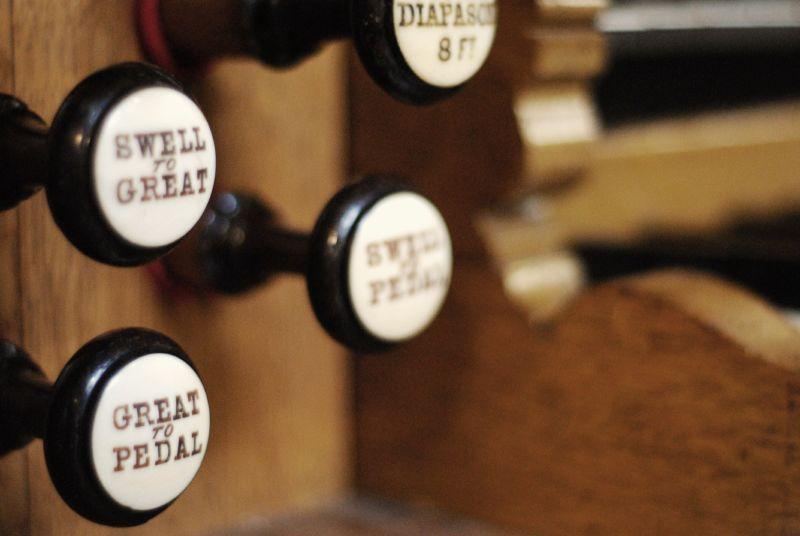 This week Pipedreams focuses on a collection of compositions, instruments and performers from Poland.
Program playlist:
THEOPHIL VOLCKMAR:  Sonata No. 4 in g –Jan Janca (1985 Hillebrand/St., Mary's Church, Gdansk) Dabringhaus & Grimm 319 0274.
ANONYMOUS:  4 Pieces (Phantasies (2) primi toni; Susanna se videns rapi stupandam; Phantasia septimi toni), fr Gdansk Tabulature (1591) –Roman Perucki (1728 Hildebrandt/Holy Cross Church, Gdansk) DUX 0418.
FREDERIC CHOPIN:  Fugue in a –Charles Callahan (1946 Kilgen-2002 Wicks/Cathedral Basilica of Saint Louis, MO) Pro Organo 7232.
ANONYMOUS:  2 Fugues and a Prelude, fr Daniel Croner Tabulature (1681) –Andrzej Bialko (1620 Anonymous/Parish Church, Kazimierz Dolny) DUX 0911.
MIECZYSLAW SURZYNSKI:  Chant triste, Op. 36b –Maria Magdalena Kaczor (1997 Kern/Kitara Concert Hall, Sapporo, Japan) SCH 015.
JULIAN GEMBALSKI:  3 Improvisations (Chorale; Stained Glass;Song of Praise) –Julian Gembalski (1970 Kaminski/Frombork Cathedral) DUX 0413.