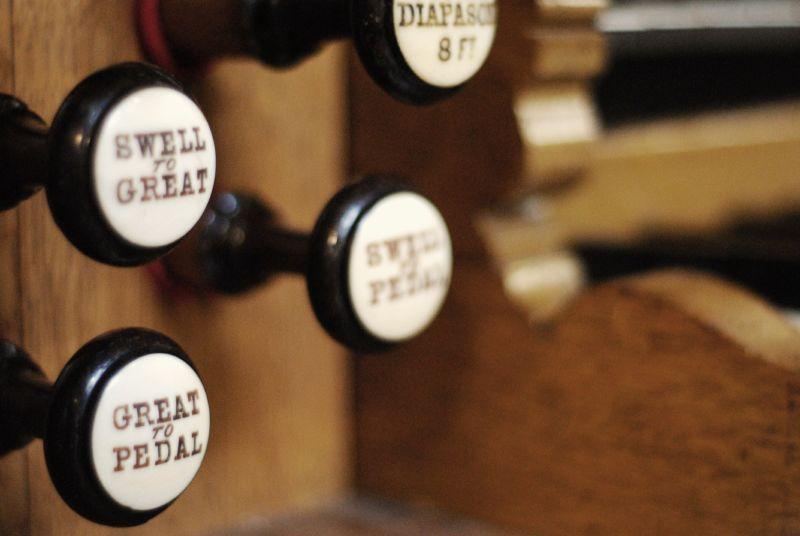 In anticipation of the upcoming Thanksgiving holiday, Pipedreams this week presents works by American composers.
Program playlist:
GERRE HANCOCK: Fanfare on Antioch; A Laredo Fanfare –Todd Wilson (Aeolian-Skinner/St. Thomas Episcopal Church, New York, NY) Raven 951.
ROY SPAULDING STOUGHTON: The Courts of Jamshyd, fr Persian Suite –Mary Gifford (1882 Steere & Turner/Pullman United Methodist Church, Pullman, IL) Giffitz 001.
NORBERTO GUINALDO: Thanksgiving & Harvest:  4 Pieces for Organ (We thank you, Lord of Heaven; I praise the earth in beauty seen; Cut down the golden wheat; We gather together) –Norberto Guinaldo (1963 Reuter/1st United Methodist Church, Garden Grove, CA) Pipedreams Archive (r. 4/23/13).
HOWARD HANSON: The Cherubic Hymn –Gloriae Dei Cantores/Elizabeth Patterson, director; James E. Jordan(Skinner/Church of the Transfiguration, Orleans, MA) GDCD 048.
LEO SOWERBY: Toccata –Richard K. Fitzgerald (1964 Möller-2001 Goulding & Wood/Basilica of the National Shrine of the Immaculate Conception, Washington, DC) Pipedreams Archive (r. 8/18/2008).