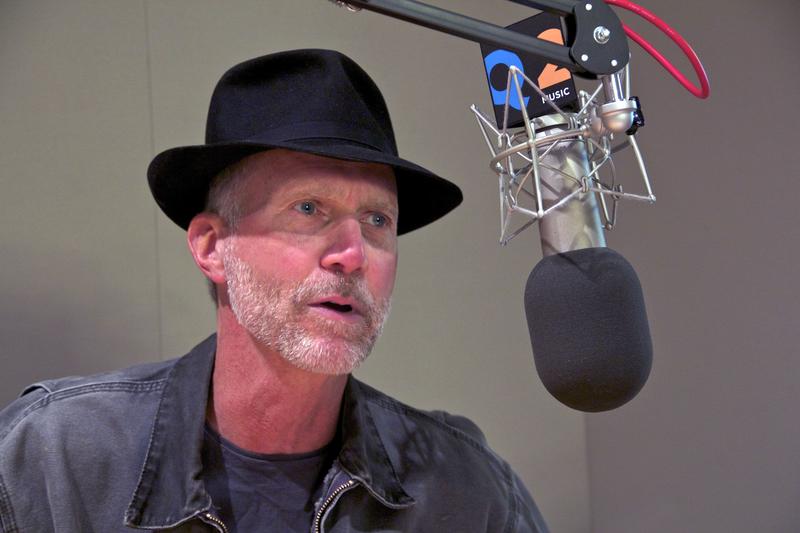 Q2 Music's new show Meet the Composer airs on Tuesday, June 24 at 8:15 pm on Q2 Music, immediately following the 7 pm kick-off event in The Greene Space at WQXR. Preview our first episode, which focuses on 2014 Pulitzer Prize-winning composer John Luther Adams, by hearing the above teaser of the podcast and becoming familiar with his music.
From host Nadia Sirota:
John Luther Adams made all of the wrong career decisions. He got kicked out of multiple high schools, went to the "wrong" college, never finished his masters degree, and ultimately moved as close as he could to the edge of society, to a cabin, in Alaska. Somehow, though, all of these unconventional moves crystallized his creative voice into something singular, instantly recognizable, and emotionally mature. John's music is fast and slow at the same time, unraveling in fractal patterns that mimic great vast landscapes as well as tiny variations in the snow.
Listen to some of the music included in the episode: 
Become Ocean, the symphonic work which won the 2014 Pulitzer Prize in Music, does to its listener what its title commands through waves of saltwater sound. (Seattle Symphony at Carnegie Hall on May 9, 2014)
The Farthest Place is scored for violin, double bass, marimba, vibraphone and piano. The quick-moving notes, almost vibrations, of the percussion and piano and the grounded drones of the strings evoke impressionable distance. (American Contemporary Music Ensemble at (Le) Poisson Rouge on March 14, 2010)
The passion created by In a Treeless Place, Only Snow does what so many of John Luther Adams's pieces do—it builds not only a place, but the emotions that come with it. (American Contemporary Music Ensemble at (Le) Poisson Rouge on March 14, 2010)
Inuksuit for 30-70 percussionists is a piece designed to be played outdoors, audience members wandering among the performers. The title refers to a stone landmark Inuit and other native peoples use to orient themselves. (Cantaloupe Music)