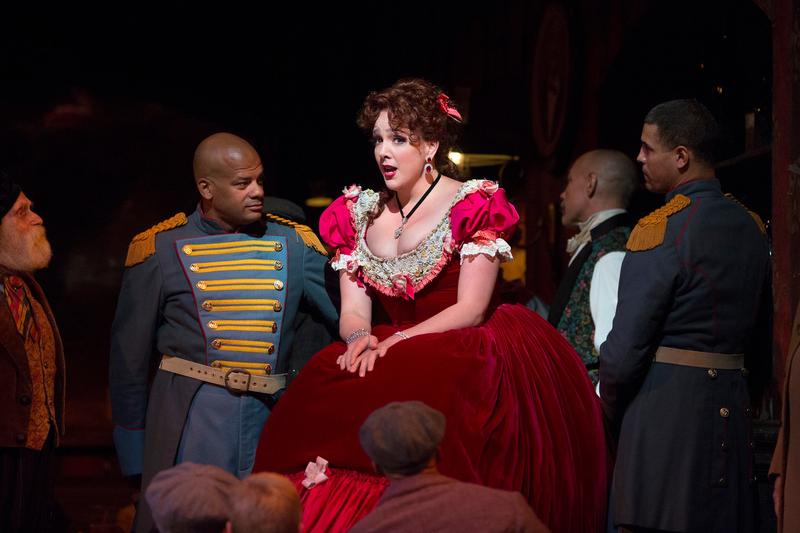 This Saturday at 1 pm, tune in for a radio broadcast of one of the most beloved works in the operatic repertory: La Bohème.
Giacomo Puccini's opera has remained one of the most performed since its 1896 premiere at Turin's Teatro Regio. However, it did take some warming up — initial reviews and reactions were not universally positive, with some being wholly negative and acerbic. One early review in the Torinese daily newspaper La Stampa read "La Bohème ... will leave no great trace upon the history of our lyric theater, and it will be well if the composer returns to the straight road of art, persuading himself that this has been a brief deviation."
But La Bohème pressed on, cementing itself itself first in the opera canon, then serving as inspiration for a number of notable works, not least among them Jonathan Larson's 1994 musical Rent.
It's easy now to see how this opera has endured for so long. It's themes are timeless; a cohort of young opera goers will no doubt take comfort in the fact that even in the 19th century, early twenty-somethings were still trying to figure themselves out.
You can catch a detailed conversation about La Bohème on this week's episode of the He Sang, She Sang podcast, featuring  Met Opera Chorus bass Edward Hanlon and soprano Ailyn Pérez, who has sung both the roles of Mimì and Musetta.
Cast:
Conductor: Carlo Rizzi
Mimì: Ailyn Pérez
Musetta: Susanna Phillips
Rodolfo: Michael Fabiano
Marcello: Alessio Arduini
Schaunard: Alexey Lavrov
Colline: Christian Van Horn
Benoit/Alcindoro:Paul Plishka