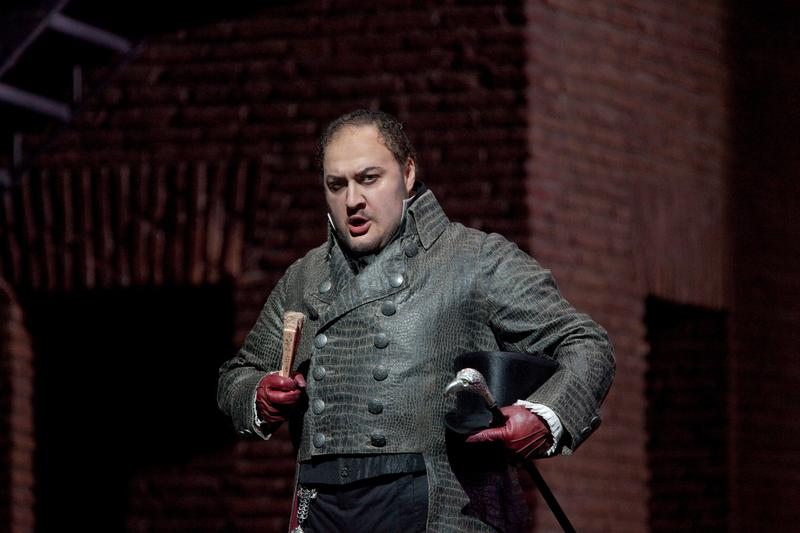 Today at 12:30 p.m. the Metropolitan Opera presents its controversial version of Puccini's Tosca. 
When Peter Gelb joined the Met he promised more adventurous productions, and shock he did. Director Luc Bondy's fleshed-out version of Tosca opened the Met season in 2009 and took audiences, accustomed to Franco Zeffirelli's hyper-traditional staging, by surprise. The production exploits the darkest characteristics of the opera: Baron Scarpia is more lecherous and Tosca harder edged; the stage is sparsely set. 
This is the production's second run this season with Elisabete Matos and Sondra Radvanovsky sharing the title role. Marco Armiliato conducts the Met orchestra for this dramatic performance.
Cast:
Conductor: Marco Armiliato
Tosca: Sondra Radvanovsky
Cavaradossi: Marcello Giordani
Scarpia: George Gagnidze
Sacristan: John Del Carlo