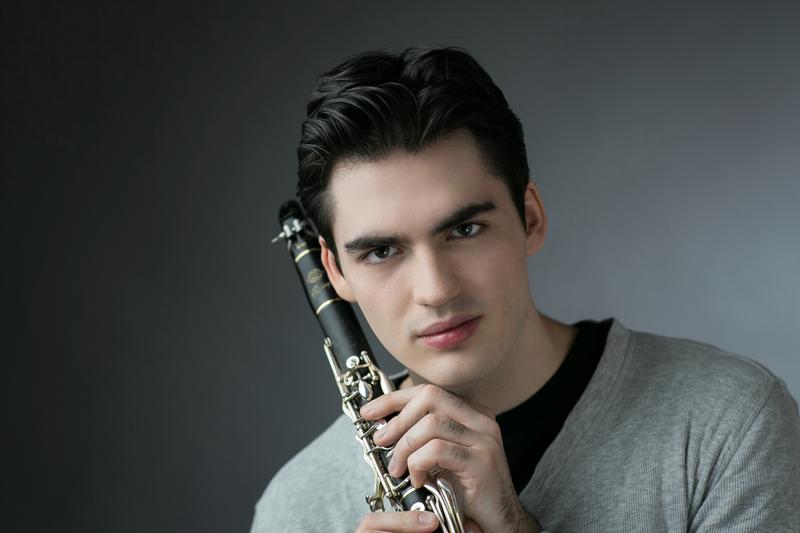 Raphaël Sévère is a clarinettiste from Paris. Tonight we'll hear excerpts from his very first appearance in the U.S., to preview his New York recital debut next week.

Sévère began winning international competitions in Tokyo at the age of 12 and he keeps winning them, including the 2013 Young Concert Artists International Auditions a dozen years later. His first and only appearances in the U.S. have been private gala recitals in Washington, D.C. and New York for Young Concert Artists. Sévère makes his official New York recital debut at Merkin Concert Hall next Tuesday, April 7.
The second half of the show was recorded live in Philadelphia by three young musicians from Astral Artists, the organization that gave us our viola feature two weeks ago. This time, it's Eunice Kim, Clancy Newman and Andrea Lam performing Beethoven's "Ghost" Trio.

Program playlist:
Erik Ewazen: Fanfare
— M5 Brass Quintet. Recorded live in the Jerome L. Greene Performance Space at WQXR in 2010.
Igor Stravinsky: 3 Pieces for Solo Clarinet
— Raphaël Sévère, clarinet.
Francis Poulenc: Sonata for clarinet and piano in B-flat
— Raphaël Sévère, clarinet; Evan Solomon, piano.
Beethoven: Piano Trio in D major, Op.70, No.1, "Ghost"
— Eunice Kim, violin; Clancy Newman, cello; Andrea Lam, piano.