Rare Stradivarius Viola Fails to Find Buyer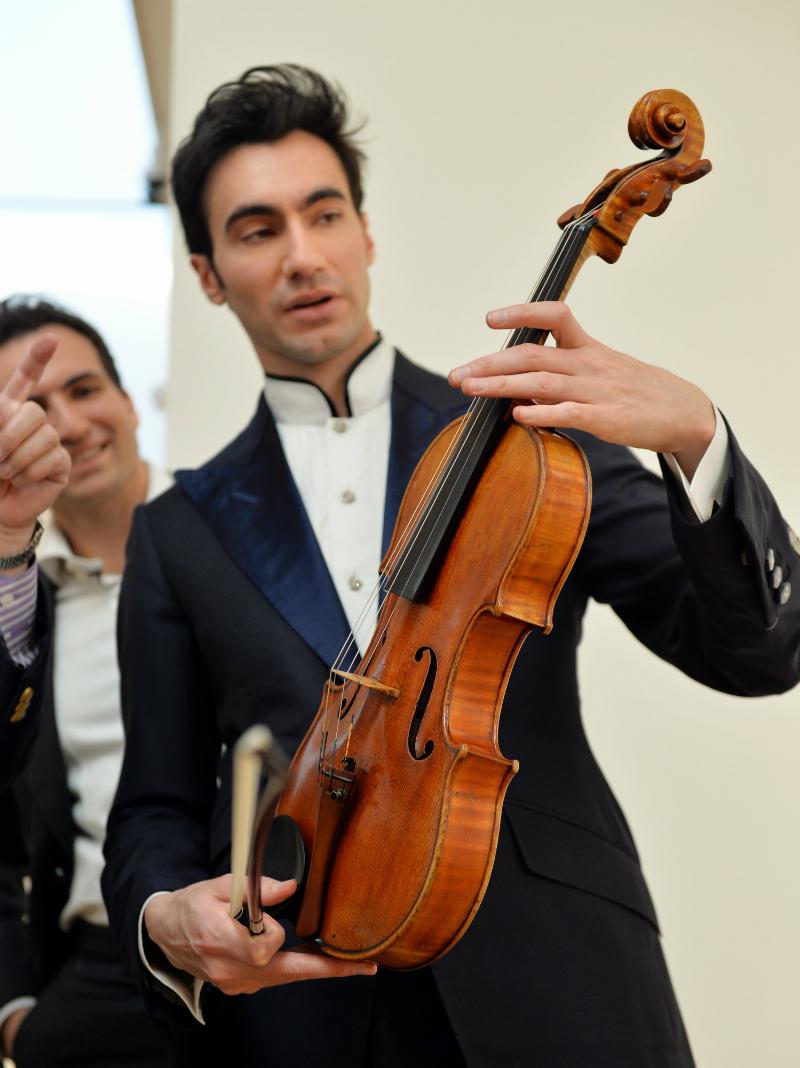 Cue the inevitable viola jokes. The rare 1719 Stradivarius viola that was expected to sell for more than $45 million in a private sale failed to attract a buyer on Tuesday.
Nobody was willing to shell out the minimum price for the "Macdonald" Strad, which would have been a world record for an instrument.
The "Macdonald" is just one of 10 Stradivarius violas known to have survived. The Dutch electronics company Philips bought it in 1964 for $81,000 for the late Peter Schidlof of the Amadeus Quartet to play. His estate is now trying to sell it.
Sotheby's and Ingles & Hayday, which handled the attempted sale, did not immediately respond to an inquiry about the future of the sale.
Rare string instruments have been on a steady, even dramatic upswing over the past decade, with some analysts describing them as stable investments in turbulent financial times. In 2011, the "Lady Blunt" Stradivarius violin set an auction record when it sold online for $15.9 million. Whether the "Macdonald" matter represents a slowdown in the market, or even some questioning of the superiority of old instruments, will undoubtedly remain a source of debate.