Maurice Ravel: Textured Melodies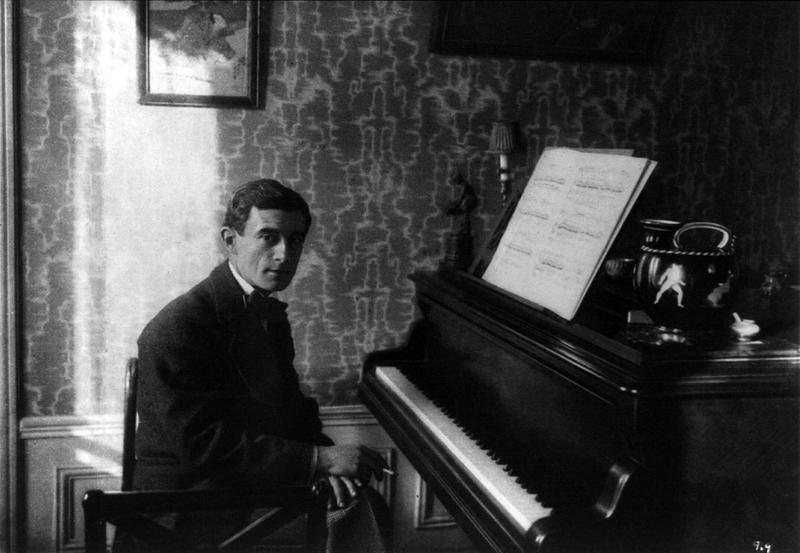 On this edition of Reflections from the Keyboard, David Dubal features Maurice Ravel and pianists who achieved critical acclaim playing his music.
When Ravel first took a piano lesson he fell instantaneously in love. Although he never became a virtuosic player, he studied piano intimately.
He began at the Paris conservatory when he was just 14 years old. Relishing in Paris's creative atmosphere, he mingled with artistic greats and poets of the day. By the time he turned 30, he was one of the city's leading composers.  
His technically difficult work comes to life in this episode through performers like Dinu Lipatti, Alfred Cortot and Martha Argerich.
Playlist:
Ravel, Maurice: Pavane Pour Une Infante Défunte / Sigurd Slåttebrekk
Ravel, Maurice: Jeux d'eau / Alfred Cortot
Ravel, Maurice: Valses nobles et sentimentales; No 1, No 4, No 5 / Philippe Bianconi
Ravel, Maurice: Prelude, Le Tombeau de Couperin / Yuan Sheng
Ravel, Maurice: Gaspard de la nuit: 1st movement, Ondine / Arturo Benedetti Michelangeli
Ravel, Maurice: Sonatine for Piano: 1st movement, Modere / Argerich, Martha
Ravel, Maurice: Gaspard de la nuit: 3rd movement, Scarbo / François, Samson
Ravel, Maurice: Miroirs: Alborada del gracioso / Dinu Lipatti