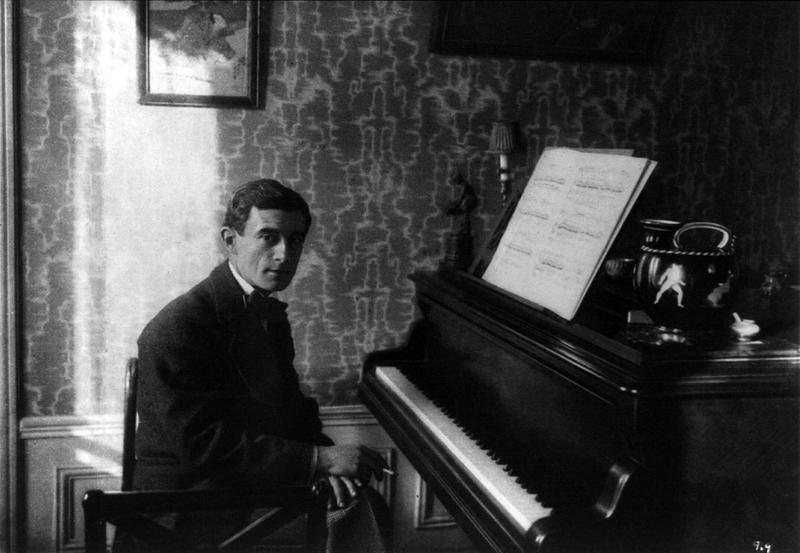 "I have so much music in my head," Maurice Ravel told a friend at the end of his life, "I have said nothing. I have so much more to say."
On this episode of the Piano in France, David Dubal considers Ravel's later years, the composer's failing health and his enduring legacy on the piano repertoire.
The impact of World War I on Ravel's work cannot be underestimated and is a central theme of this week's program. Despite being short and rail thin, Ravel got himself a post as an ambulance driver at the front. The horrors he witnessed there changed his life forever and he suffered from relentless insomnia after the war. Ravel's virtuosity and creativity seldom failed him and many of his post-war works – including his concerto for the left hand – are among his most successful pieces.
The program includes a portion of the Piano Concerto in D for the Left Hand performed by Leon Fleisher; selections from his challenging Gaspard de la Nuit from Arturo Michelangeli Benedetti; and two rarely heard miniatures recorded especially for this show by Juilliard student Leann Osterkamp.
Playlist:
| | | |
| --- | --- | --- |
| Jeux d'eau | Maurice Ravel | Alfred Cortot |
| 1913 Miniatures In the manner of Borodin | Maurice Ravel | Leann Osterkamp |
| 1913 Miniatures In the manner of Chabrier | Maurice Ravel | Leann Osterkamp |
| Alborada del Gracioso from Miroirs | Maurice Ravel | Dinu Lipatti |
| Valses Nobles et Sentimentales II | Maurice Ravel | Wim Statius Muller |