Remembering the Alexandrov Ensemble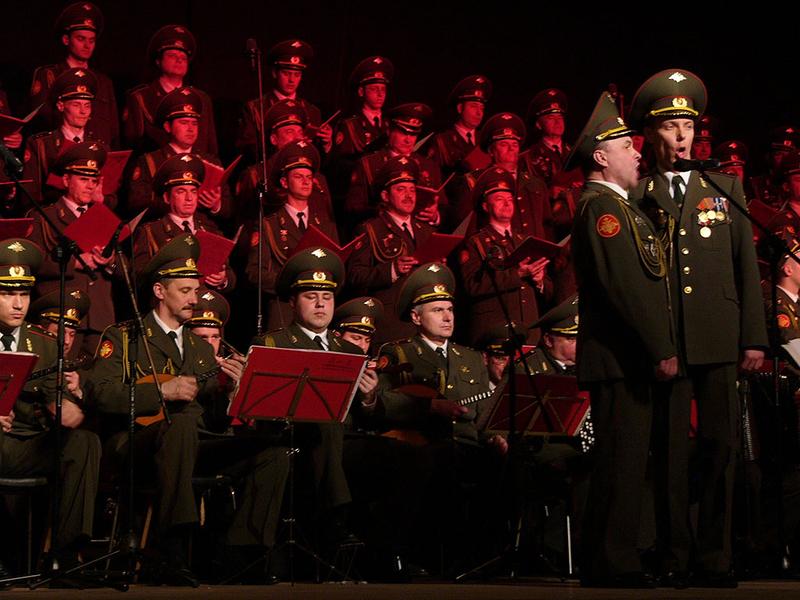 This past Christmas Day, the world woke up to the devastating news of the Russian Tupelev Tu-154 airline crash. Of the 92 people who perished in the aviation disaster, which included government officials and journalists, 64 were members of the Alexandrov Ensemble, also known as the Red Army Choir. Among the fatalities was the ensemble's director, Lieutenant General Valery Khalilov.
The Alexandrov Ensemble — not to be confused with the MVD ensemble, which also bears the designation "Red Army Choir" — was founded in 1928 by composer Alexander Alexandrov and was steeped in the Russian cultural conversation from the very beginning. In the waning years of World War II, Alexandrov would enter into a state-sponsored competition that sought to select a new national anthem for post-war Russia. Alexandrov's entry, which beat out compositions from luminous contemporaries including Prokofiev, Khachaturian and Shostakovich, was adopted as the official anthem of the Soviet Union in 1945. Since 2000, the anthem (with revised lyrics) has been used as the official national anthem of the Russian Federation.
The ensemble's embrace of the classical repertoire, folk traditions and often unique instrumentation reveal a distinctly Russian flavor.Though their sound is often serious and stately, many selections — such as its arrangements of Kalinka and various Christmas songs — are inviting and have made fans of listeners all over the world. 
The accident is no doubt a setback for the nearly 90-year-old ensemble, but state officials are determined to rebuild the beloved artistic institution under new direction.