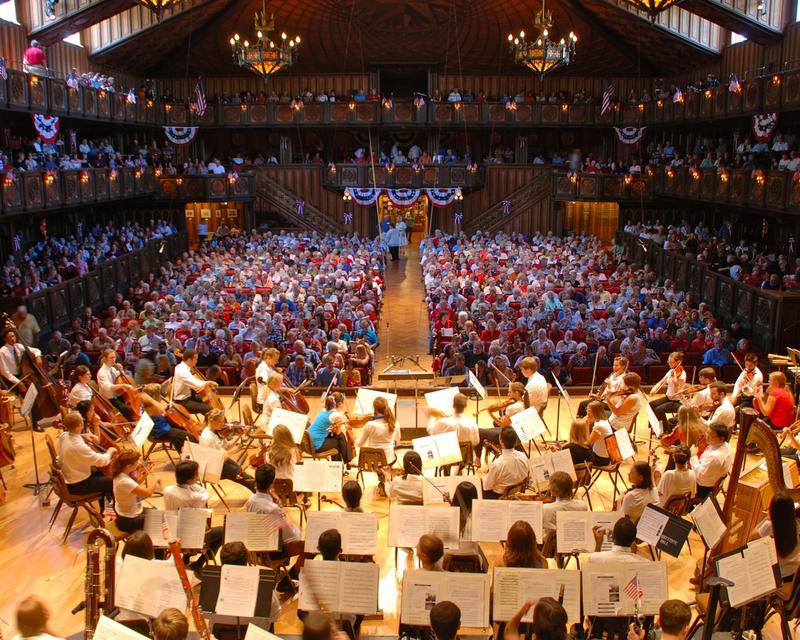 The Young Artists Showcase returns to deep in the heart of Texas and the Round Top Festival Institute.
This past July, host Bob Sherman devoted two shows to in-concert recordings from the recent festival. This week's show returns for another hour of festival fun, recorded live in Texas this past summer. The Round Top Festival Institute is an intensive six-week course of coachings, masterclasses and rehearsals held on a beautiful 210-acre campus between Houston and Austin. Students at Round Top give up to 30 concerts each summer in the 1,000-seat Festival Concert Hall.

These concert recordings feature sparkling orchestral and chamber music readings from emerging artists, including a string quartet by Dmitri Shostakovitch, and a recent work for brass octet by Anthony Plog. To start off the show, flutist Ransom Wilson took up his baton to conduct the Round Top Festival strings in a work by Sir Edward Elgar.
Program Details:
Elgar: Introduction and Allegro
— Round Top Festival Strings; Ransom Wilson, conductor.
Anthony Plog: Music for Brass Octet
— Round Top Festival Brass.
Shostakovich: String Quartet No. 7 in F-sharp minor, Op. 108
— Round Top Festival String Quartet.
Strauss: Till Eulenspiegel
— Round Top Festival Orchestra; Christoph Camprestini, conductor.