A Revolution Through Waltzes and Nocturnes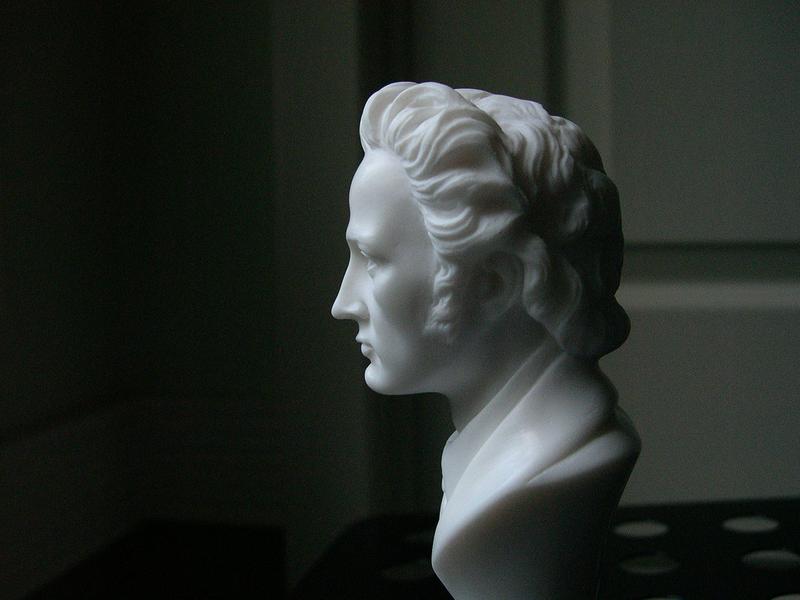 Frederic Chopin's influence pianistically and harmonically spanned two centuries of piano writing —from Liszt to Scriabin and from Rachmaninoff to Debussy. With only one instrument he was a revolution in the language of music.
This week, host David Dubal continues with his exploration of Chopin's waltzes and nocturnes. Highlighted on the show is the most popular of the composer's nocturnes, the E flat Major.
Program playlist (all by Chopin):
Nocturne in G minor
Vladimir Ashkenazy, piano
Decca
Waltz in D- Flat, Op. 64, No. 1 (Minute)
Josef Hofmann, piano
VAIA
Waltz in D- Flat, Op. 64, No. 1 (Minute)
Josef Hofmann, piano
VAIA
Nocturne in E Major, Op. 62, No. 2
Jakob Gimpel, piano
Cambria Master Recordings
Nocturne in E Flat Major Op. 9, No. 2
Eileen Joyce, piano
APR
Waltz in F Op 34 No 3
Jean-Marie Darré, piano
Vanguard
Waltz, Op. 34, No. 3 (Valse Brillante)
Sergei Rachmaninoff, piano
TELARC
Nocturne in B Op 32 No 1
Alicia De Larrocha, piano
VAIA
Nocturne F sharp minor Op 15 No 2
Josef Hofmann, piano
VAIA
Waltz in A Minor, Op. 34, No. 2
Vladimir Horowitz, piano
RCA Victor
Valse in C Sharp Minor, Op. 64, No. 2
Alred Cortot, piano
Pearl
Valse in C Sharp Minor, Op. 64, No. 2
Leonard Pennario, piano
MSR