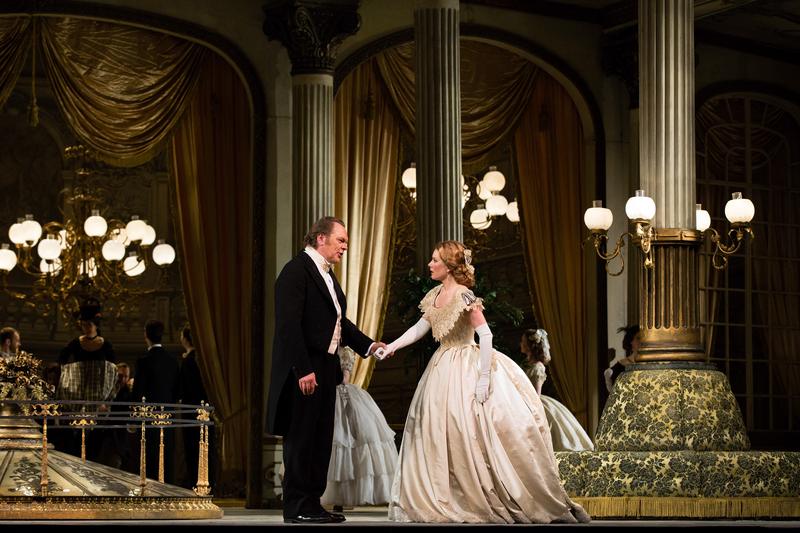 This Saturday at 12 noon, the Metropolitan Opera broadcasts Richard Strauss's Arabella live. This performance stars Swedish soprano Malin Bystrom and German baritone Michael Volle, who is making his Met debut.
The story is about a young woman in a family so in debt that they raised their second daughter as a son to avoid the "ruinous" expense of raising two girls. They family needs Arabella to marry a rich man to help get the family out of debt. A love triangle of sorts ensues between Arabella, her "brother" Zdenka and a young suitor named Matteo, and a visit from a mysterious man changes everything. 
New York Times critic Zachary Woofle calls Bystrom's voice "silvery plush," which he says he almost didn't notice, so engrossed was he with Volle's performance. Tune into hear what Woolfe was so intrigued by.
Note: As Matteo, Garrett Sorenson is replacing Roberto Saccà, who is ill.
Cast:
Conductor: Philippe Auguin
Arabella: Malin Byström
Zdenka: Juliane Banse
Matteo: Garrett Sorenson
Mandryka: Michael Volle
Waldner: Martin Winkler