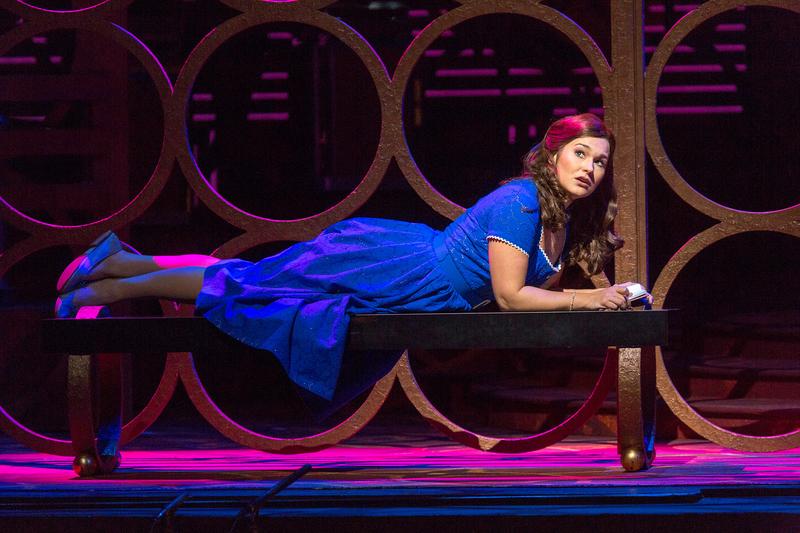 On Saturday at 1 pm, the Metropolitan Opera will bring you its broadcast of Verdi's Rigoletto. Depravity, ancient curses, revenge and an undying paternal love characterize this opera as one of the composer's most popular.
Rigoletto, based on the play Le roi s'amuse by Victor Hugo, marked the beginning of Verdi's middle period. Leading up to what would be an immensely popular premier, the work was beset with censorship issues. Originally, Verdi and his librettist and frequent collaborator Francesco Maria Piave intended to set the opera in the royal court. However, themes of reckless and immoral royalty did not sit well with the authorities. A compromise was reached, and the setting was moved to renaissance-era Mantua.
The current production at the Met, helmed by Michael Mayer, has its own unique setting: 1960 Las Vegas. It proves a perfect fit for thematic vice and decadence of the original conception.
Rigoletto is the topic of the weeks He Sang, She Sang podcast. It also includes an interview with soprano Olga Peretyatko (Gilda), in which she discusses her approach to the character, the physical rigors of maintaining an operatic body, and her own real-life musical love story.
Cast:
Conductor: Pier Giorgio Morandi
Gilda: Olga Peretyatko
Maddalena: Oksana Volkova
Duke of Mantua: Stephen Costello
Rigoletto: Željko Lučić
Sparafucile: Andrea Mastroni