Robert Kyr's Mystic Exploration of Love and Transcendence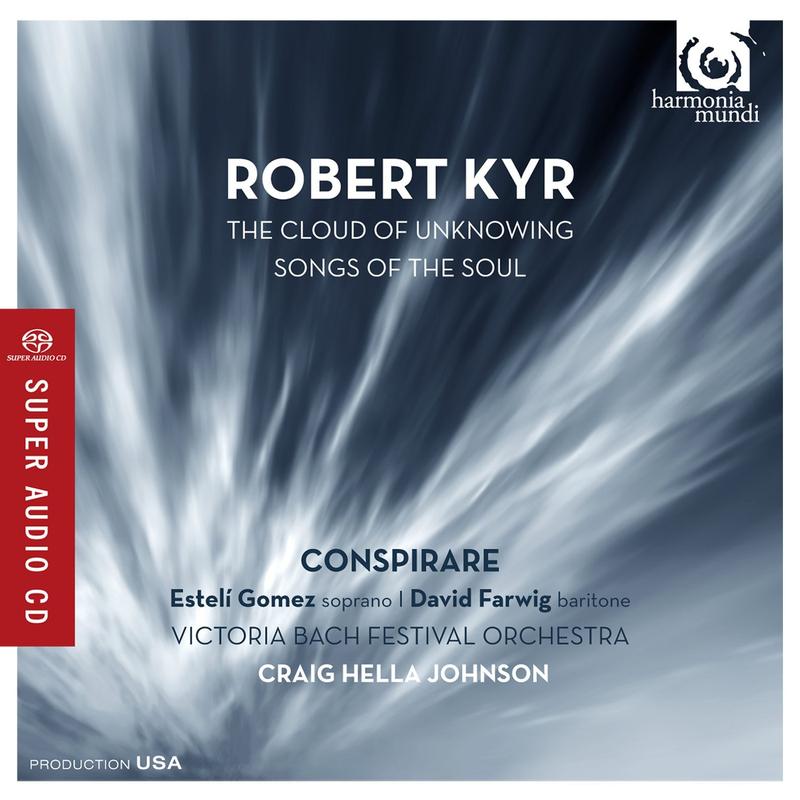 The latest recording of new music by the prolific composer and educator Robert Kyr features a pair of cantata-like works that are truly conceived as companion pieces exploring love and transcendence. The Cloud of Unknowing is largely based on the poetry of St. Teresa of Avila, and it was her text that inspired the writings of St. John of the Cross, which serves as the thread through Songs of the Soul (St. Teresa and St. John, both late 16th-century Spanish authors and mystics, knew each other well and worked together during the Counter-Reformation.)
Kyr's music here is unapologetically tonal, but also thoughtfully subtle and patient. It would be too convenient to describe the two works as romantic, despite the lyrical melodic lines and harmonic grounding. The framework for these scores is a nod to Bach, where chorus and soloists float above a beautifully unfolding contrapuntal web of strings.
The Cloud of Unknowing, set in two large, multi-movement sections, alternates between the words of St. Teresa of Avila, an anonymous 14th-century guide to contemplation, and Psalm 42. Exploring the similarities and differences, perhaps pros and cons, of spiritual versus human love is the struggle throughout this music.
Songs of the Soul takes advantage of the same ensemble, a small string orchestra (the Victoria Bach Festival Orchestra, directed by Craig Hella Johnson), the Conspirare chorus and soloists Esteli Gomez (soprano) and David Farwig (baritone). The first movement begins with a descent into the abyss of the earth via Psalm 69, and features some of the darkest, most compelling sounds on this recording. Dark abyss leads to dark night (St. John's Noche oscura), shadows and the sublime, when the soprano voice trails off in wordless song as if from a memory or desire.
Transcendence from the physical world is the destination of this seven movement journey. Listen to the full album all week below.
This audio is no longer available.