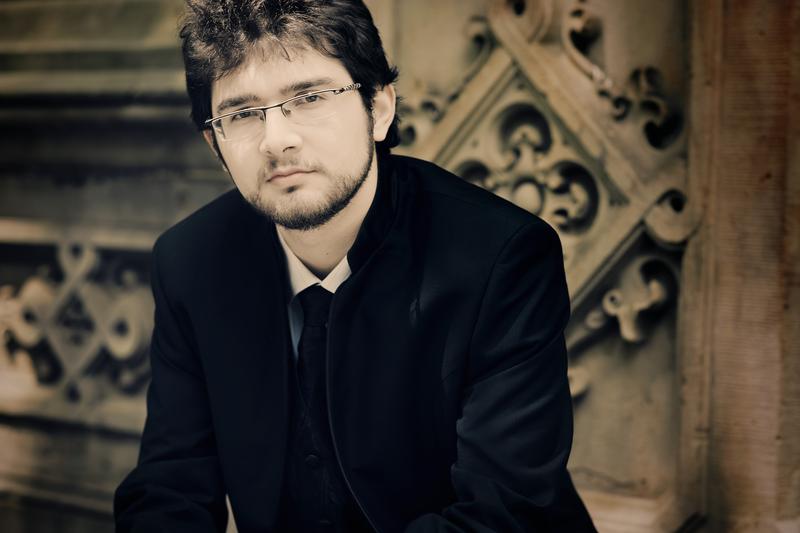 Pianist Roman Rabinovich has appeared on the Young Artists Showcase before, but primarily as an accompanist. Tonight, he gets the spotlight as we eavesdrop on a recent recital at Wigmore Hall in London.
Winner of the 2008 Arthur Rubinstein International Piano Master Competition, Rabinovich has performed throughout Europe since appearing on the Showcase nine years ago. He recently performed as soloist across the US with the Haifa Symphony of Israel, but could not make it to the studios for a solo session. Instead, Rabinovich sent us recordings of a fascinating solo piano program he performed this past December in London.
In this hour, we'll hear the first half of that Wigmore Hall recital, which Rabinovich began with keyboard works by François Couperin. Then music by 20th century French composer Maurice Ravel serves as link between 18the century keyboard works by Couperin and Haydn. Our postlude is a sampling of Chopin's Op. 28 Preludes, which the Young Artists Showcase will present in its entirety at a later date.
Program details:

François Couperin: Five pieces from the Third Volume of Keyboard Works (Allemande, La Verneuilleite, Soeur Monique,Tic-Toc-Choc and La Turbulent)
Maurice Ravel: Prelude from Le Tombeau de Couperin
Maurice Ravel: Menuet sur le nom d'Haydn
Joseph Haydn: Sonata in A-flat Major, Hob. 46
Maurice Ravel: Pantomime and Danse generale from Daphnis et Chloé (arranged by Rabinovich)
Frédéric Chopin: excerpts from 24 Preludes, Op. 28
— Roman Rabinovich, piano. Recorded live in December 2013 at Wigmore Hall in London.