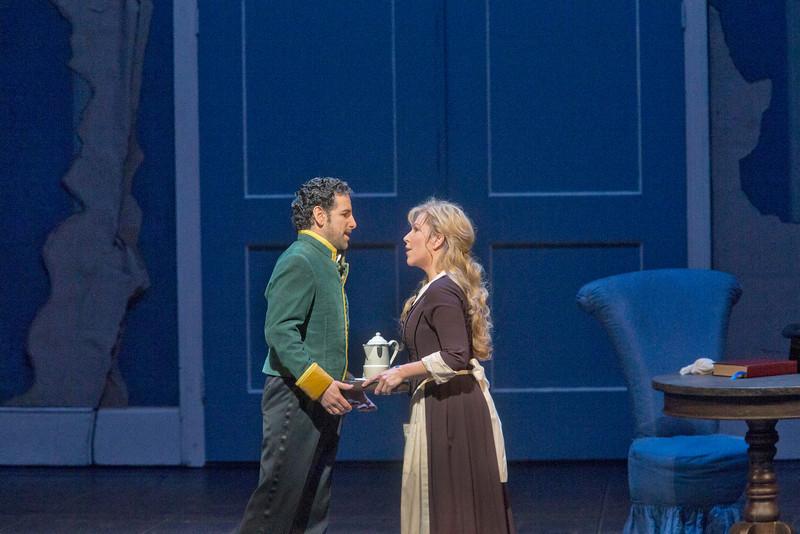 This Saturday at 1 pm, the Metropolitan Opera's final broadcast of the season features Rossini's La Cenerentola, starring soprano Joyce DiDonato as Angelina and Juan Diego Florez as Don Ramiro. 
Even if you haven't seen or heard La Cenerentola before, you are surely familiar with the story (HINT: it's more commonly known as Cinderella). A prince is looking for a wife – the most beautiful girl in the land. Though instead of looks, he's searching for a girl with a heart of gold. Angelina, or Cenerentola, is the step-sister to two wicked girls. She's mistreated and left behind when marriage opportunities arise. There's no fairy godmother in this tale, or a glass slipper for that matter. Rather the Prince's tutor and valet meet Cenerentola while searching for a bride for the prince, and find a way to sneak her to the ball.  
These are DiDonato's first Met performances as Cinderella. Met principal conductor Fabio Luisi leads the score.
• Is Operavore an integral part of your week? Show your support by liking us on Facebook and following us on Twitter.
Cast:
Conductor: Fabio Luisi
Angelina: Joyce DiDonato
Don Ramiro: Juan Diego Flórez
Dandini: Pietro Spagnoli
Don Magnifico: Alessandro Corbelli
Alidoro: Luca Pisaroni