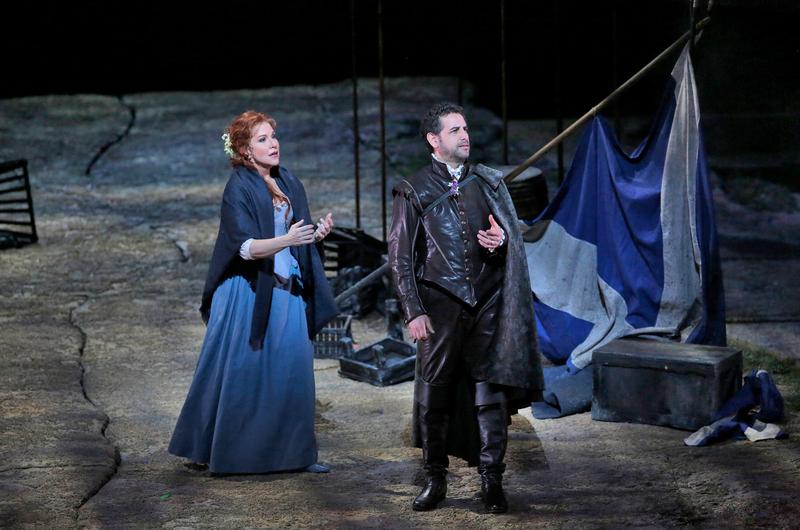 Tune in Saturday at 1 pm to hear the Metropolitan Opera's first-ever production of La Donna del Lago, Rossini's opera set in 16th century Scotland, where the Highland Clans have risen up, "Braveheart"-style, against King James V.
The cast is led by mezzo-soprano Joyce DiDonato in the title role of Elena, the "Lady of the Lake," and tenor Juan Diego Flórez as King James V, who falls in love with her. Mezzo-soprano Daniela Barcellona sings the role of Elena's beloved Malcolm, and tenor John Osborn is the King's sworn enemy, the highland chief Rodrigo, to whom Elena is betrothed.
Based on Sir Walter Scott's poem "The Lady of the Lake," the opera arrives in a co-production with the Santa Fe Opera, where it was staged last summer.
Cast:
Malcolm Groeme
:
Daniela Barcellona
Giacomo V
:
Juan Diego Flórez
Rodrigo di Dhu
:
John Osborn
Duglas d'Angus
:
Oren Gradus
Conductor:

Michele Mariotti