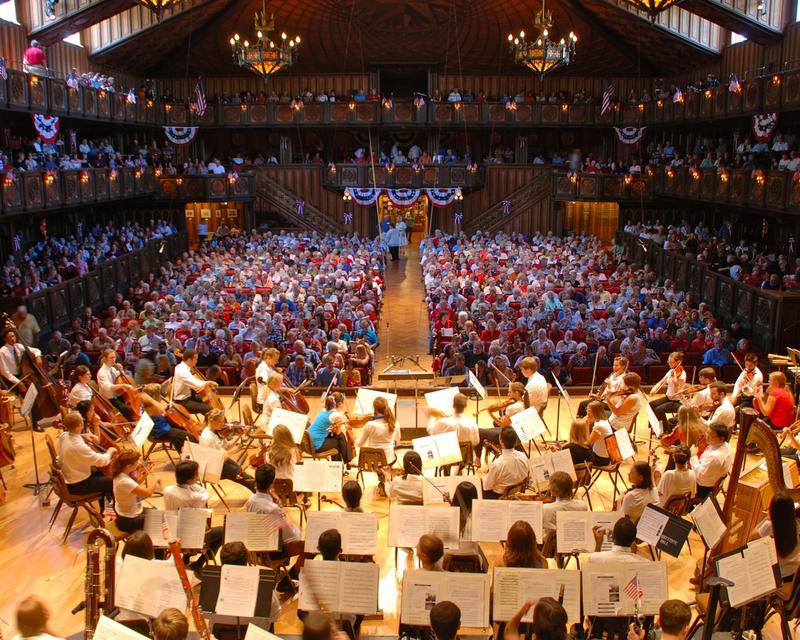 This week the Young Artists Showcase goes deep into the heart of Texas at the Round Top Festival Institute.
Host Bob Sherman visits the festival that was already in operation for years before the Young Artists Showcase began in 1978. The Round Top Festival Institute comprises a series of coachings, masterclasses and intensive rehearsals on a beautiful 210-acre campus between Houston and Austin. Students at Round Top give up to 30 concerts each summer in the 1,000-seat Festival Concert Hall. These concert recordings from last summer's festival include sparkling orchestral and chamber music readings from emerging artists.
Program Details:
Wagner: Flying Dutchman Overture
— Round Top Festival Orchestra; Perry So, conductor.
Hindemith: Kleine Kammermusik
— Meera Gudipati, flute; Shih-Wen Fan, clarinet; Alex Amsel, bassoon; Emily Beare, oboe; Andrew Merideth, horn.
Stravinsky: Octet
— Katherine Standefer, flute; Christopher Pena, clarinet; Carl Gardner, Jake Thonis, bassoon; Tim McCarthy, Lauren Ewing, trumpet; Brett Wyatt, Erik Shinn, trombone.
Brahms: Academic Festival Overture
— Round Top Festival Orchestra; Heichiro Ohyama, conductor.