Rudolph Giuliani, Opera Lover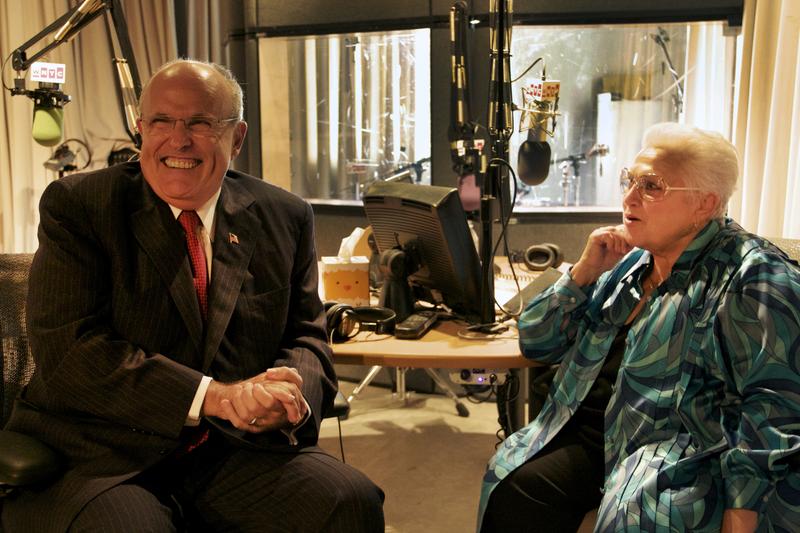 Rudolph Giuliani has been called many things: Republican, Democrat, New York's Mayor, America's Mayor, Mafia fighter and — opera lover. Love him or hate him, you can count on Rudy Giuliani for strong judgments and passionate opinions.
We kick off season two of Operavore, WQXR's weekly series devoted to all things operatic, with a conversation that's sure to stir opinions: between Rudolph Giuliani and Operavore's Marilyn Horne.
The former mayor talks about his favorite operas and favorite singers; the operatic villains he loves and the operatic characters he would like to date. And he recalls the controversy surrounding the "Little Italy" Rigoletto, which debuted in 1982 when Giuliani was a US Attorney prosecuting the Mafia.
Playlist:
Operavore Theme Music:  
Overture to Rossini's L'Italiana in Algeri  performed by Consortium Classicum on the MDG label (MDG 301 0393-2)


Marilyn Horne/Rudolph Giuliani Interview
Giuseppe Verdi
Il Trovatore "Miserere d'un alma già vicina"
Metropolitan Opera Orchestra and Chorus
Fausto Cleva, conductor
Leontyne Price, soprano
Franco Corelli, tenor
Sony Classical 791006  
Giuseppe Verdi
Otello "Niun me tema"
Vienna Philharmonic Orchestra
Herbert von Karajan, conductor
Mario Del Monaco, tenor
Deutsche Grammophon 4759984
Charles Gounod
Faust "Salut! demeure chaste et pure"
Prague Philharmonic Orchestra
Marco Armiliato, conductor
Jonas Kaufmann, tenor
Decca 001894302   

Giacomo Puccini
Tosca "Vittoria"
Santa Cecilia Academy of Rome Orchestra and Chorus
Francesco Molinari-Pradelli, conductor
Renata Tebaldi, soprano
Mario Del Monaco, tenor
Decca 411871
Giuseppe Verdi
Aida "Triumphal March"
Metropolitan Opera Orchestra and Chorus
James Levine, conductor
Sony 7527722

Giuseppe Verdi
Don Carlo Act IV, Sc 2:  "Il Grande Inquisitor!"
Metropolitan Opera Orchestra and Chorus
James Levine, conductor
Ferruccio Furlanetto, bass
Samuel Ramey, bass
Sony 52500   


Giacomo Puccini
Tosca "Tosca, finalmente mia!"
Santa Cecilia Academy of Rome Orchestra and Chorus
Francesco Molinari-Pradelli, conductor
Renata Tebaldi, soprano
George London, bass
Decca 411871
Giuseppe Verdi
Messa da Requiem "Dies irae"
Chicago Symphony Orchestra and Chorus
Riccardo Muti, conductor
CSO-Resound 9011008