Scary Choral Music for Halloween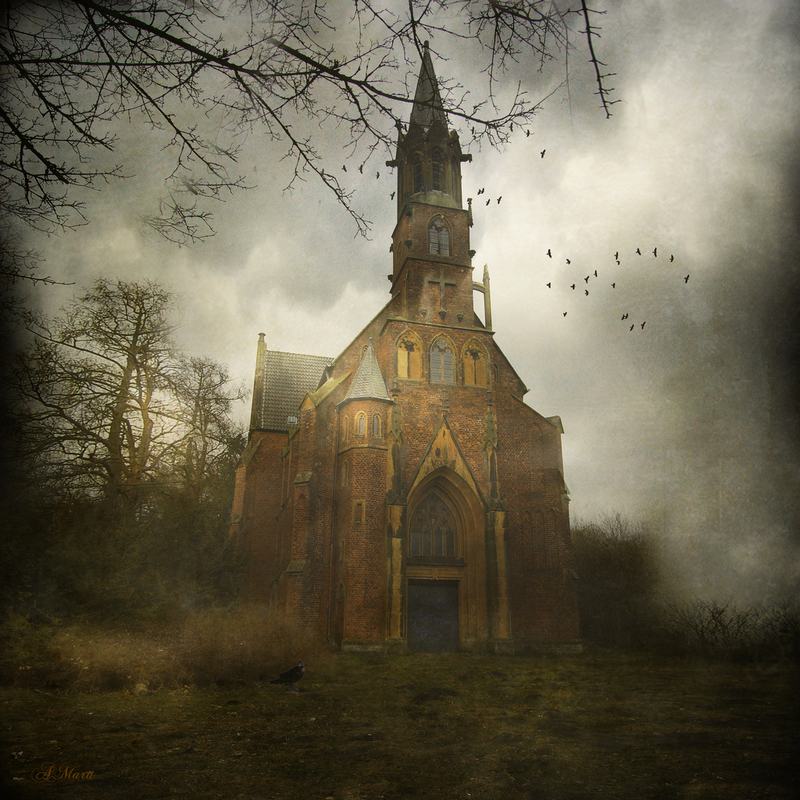 This week the Choral Mix goes trick-or-treating for scary Halloween goodies. The show features several different settings of the Dies Irae, which is part of the Latin Mass. The text translates as "Day of Wrath" and speaks directly to despair in the face of death and judgment. You'll also hear frightening music by Handel, Mendelssohn, Rachmaninoff and Ligeti. Listen with the lights on!
Halloween is on its way, bringing ghosts, goblins and witches – and some very haunting music. Sometimes the sound alone of Halloween music can be spooky, and other times, it's the words that scare the daylights out of us. That truly is the power of choral music: all music can convey a mood, but when you add the dimension of text, it takes you to a whole new level.
Playlist
Wolfgang Amadeus Mozart: Requiem Mass in D Minor, K. 626 / Dies Irae
William Christie, Conductor
Les Arts Florissants
Erato 10697
George Frederick Handel: Belshazzar, HWV 61: "Oh misery! oh terror! oh hopeless grief!"
Nicholas Robertson, Tenor; David Wilson-Johnson, Bass; Nigel Short, Countertenor; Richard Wistreich, Bass; Julia Gooding, Soprano; Anthony Rolfe Johnson, Tenor; Arleen Augér, Soprano; Catherine Robbin, Mezzo Soprano; James Bowman, Countertenor
Trevor Pinnock, Conductor
English Concert; English Concert Choir
Archiv Production (DG) 477-037-2
George Frideric Handel: Israel in Egypt, HWV 54: Three of the plagues in succession-
He gave them hailstones for rain
He sent a thick darkness
He smote the first born of Egypt
John Eliot Gardiner, Conductor
Monteverdi Choir; English Baroque Soloists
Philips 432 110-2
György Ligeti: Requiem: Kyrie II
Francis Travis, Conductor
Bavarian Radio Orchestra
C.F. Peters Corp
2001: A Space Odyssey, Original Motion Picture Soundtrack
Sony 88697637972
Sergei Rachmaninov: The Bells, Op. 35: "Hear the howling of the alarm bell (terror)"
Mikhail Pletnev, Conductor
Moscow State Chamber Choir; Russian National Orchestra
DG 289 471 029-2
Ildebrando Pizzetti: Messa di Requiem "Dies Irae"
James O'Donnell, Conductor
Westminster Cathedral Choir
Hyperion 67017
Felix Mendelssohn: Die erste Walpurgisnacht, Op. 60: "Kommt mit Zacken und mit Gabeln" (The First Witches' Sabbath)
Christoph von Dohnanyi, Conductor
Vienna Philharmonic Orchestra; Vienna Singverein
Decca 289 460 236-2
Hector Berlioz: Le ballet des ombres, Op. 2
Roger Norrington, Conductor
Peter Smith, Piano
Heinrich Schütz Choir and Chorale
Decca 4758579
Orlande de Lassus: Timor et tremor, motet for 6 voices, M. iii (S. xix/6)
Alexander Blachly, Conductor
Pomerium
Old Hall Recordings 845121000320
Juraj Filas: Requiem Oratio spei, for soprano, tenor, baritone, chorus and orchestra "Dies Irae"
Ana María Martínez, Soprano
Matthew Plenk, Tenor
Filip Bandžak, Baritone
Kühn Choir
Prague Symphony Orchestra
Kent Tritle, Conductor
Editions Bim - Switzerland / Harmony Foundation, Inc. (888174317922)
Giuseppe Verdi: Macbeth "Che faceste? dite su!"
Riccardo Chailly, Conductor
Bologna Teatro Comunale Chorus; Bologna Teatro Comunale Orchestra
Decca 417 525-2