Meccorre Quartet Play Schubert and Penderecki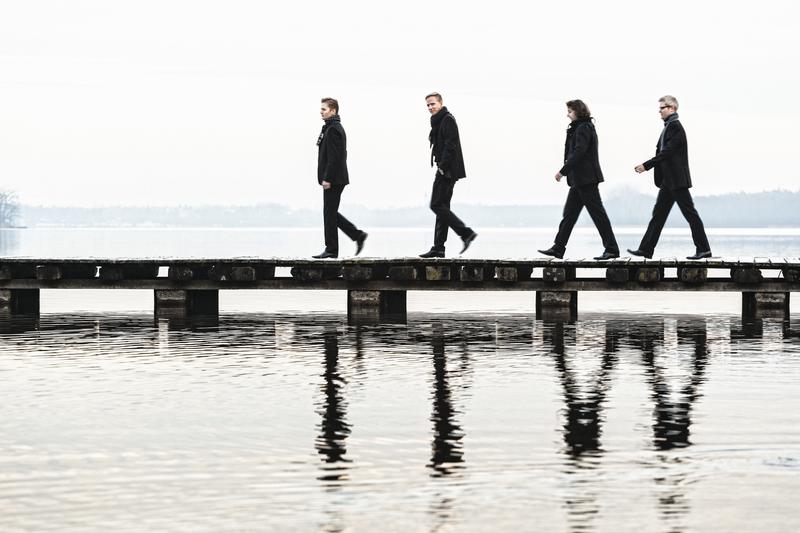 A young Polish quartet with an Italian name, the Meccorre Quartet, gave its North American debut recital in this recent performance at The Frick Collection.
Meccorre opened with an elegant Viennese quartet written by Franz Schubert when he was just 17-years-old. The quartet paired that with a piece that legendary Polish composer Krzysztof Penderecki wrote just five years ago. Before his recent 80th birthday, Penderecki worked directly with the Meccorre Quartet in reviving "Leaves from an Unwritten Diary."
The Meccorre Quartet met seven years ago while studying at the Fryderyk Chopin University of Music in Warsaw. Their unique name is a creative translation of three Italian words that form the phrase "my string is my heart." Meccore have given performances at major European music festivals, including Rheingau, Mecklemburg Vorpommern, Budapest Spring, Heidelberg Frühling, Kissinger Sommer, Festival Radio France Montpellier and Bregenzer Festspiele, and have appeared in many prestigious concert halls. This concert at The Frick Collection was recorded in November 2013, during the Meccore Quartet's first tour of North America.
Meccorre Quartet: Wojciech Koprowski, violin; Magdalena Makowska, second violin; Michał Bryła, viola; Karol Marianowski, cello.
Program Details:
Franz Schubert: Quartet in B-Flat Major, D. 112*
Krzysztof Penderecki: Quartet No. 3, "Leaves From an Unwritten Diary"*
Ludwig van Beethoven: Finale from Quartet in E Minor, Op. 59, No. 2*
Ludwig van Beethoven: Quartet in E Minor, Op. 59, No. 2, "Razumovsky"
* Included in edited radio program above. Full concert audio is below.