Seattle Symphony Launches Record Label with Focus on Contemporary Music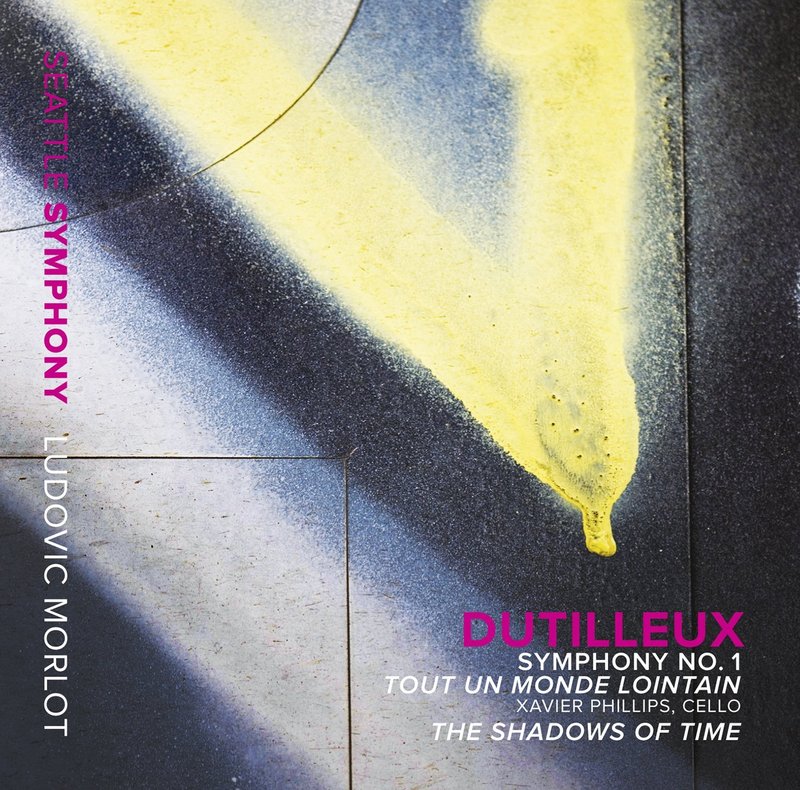 Lots of things have been going right for the Seattle Symphony lately. The arrival of a great new music director, Ludovic Morlot, who loves new music, a new commission that won the 2014 Pulitzer Prize and now they have launched their own record label with three releases focused largely on contemporary French and American music.
Their freshman release is devoted to the music of the late French icon Henri Dutilleux (1916-2013). The Seattle Symphony intends to record the complete orchestral works of Dutilleux on their new label and they begin here with his Symphony No. 1, The Shadows of Time, and Tout un monde lointain ("A Whole Distant World"), which despite the name is a cello concerto by any conceivable definition.
Dutilleux's first symphony is among his earliest works, written in 1951 when he was only in his mid-thirties. Here he retains the four movement form of a traditional symphony, but one already hears many of the aspects of his music that make it so striking: vividly colorful orchestration, complicated rhythmic layering and creative takes on form. The opening passacaglia movement captures all of this excitement as it progresses from barely audible string pizzicato to a massive swirling climax and then quickly fades off into the distance.
Tout un monde lointain was written for Mstislav Rostropovich and performed here by the excellent French cellist, Xavier Phillips. Dutilleux himself actually said that Phillips, "fully owns this work and evokes the very essence of its title." There are several cadenza-like passages in this five-movement work, all of which are truly amazing in their beauty and virtuosity, but again, it's really the ingenious use of the orchestra to color, punctuate, highlight and occasionally juxtapose the solo cello line that makes this piece so impressive.
Ludovic Morlot first met Henri Dutilleux in Boston in 2001 while the Boston Symphony was rehearsing The Shadows of Time (a work they commissioned). The recording here is from a live performance in Seattle at Benaroya Hall that really shows off how great this orchestra is, their renewed commitment to contemporary music and the passion that Morlot brings to music from his homeland. Listen to the full album all week below.
This audio is no longer available.