This Serene Arrangement of Whitacre's 'Alleluia' is Pure Stress Relief
Friday, February 24, 2017 - 12:10 PM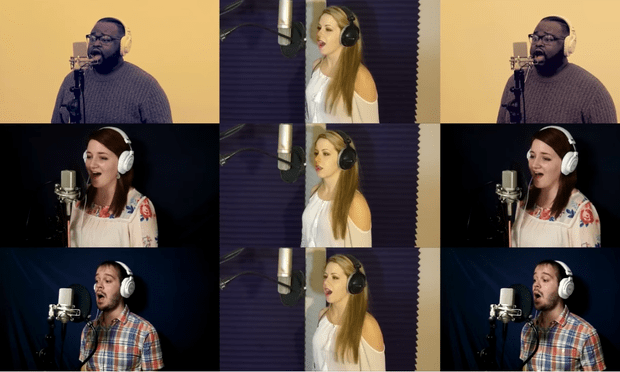 (Jaron Davis/Youtube)
In addition to his chiseled jawline and flaxen locks, dreamboat conductor Eric Whitacre is best known for his ethereal choral compositions. Works like the The Seal Lullaby have made him a go-to for listeners looking to create a serene atmosphere, and his 2010 album Light & Gold won him a Grammy. In 2010, Whitacre used his talent and charm to unite singers all across the globe with his innovative Virtual Choir. The Los Angeles-based conductor led 185 voices from 12 different countries in a stirring arrangement of his Lux Aurumque. It proved wildly successful and landed Whitacre on the TED Stage. He talked about creativity and his own musical journey — although some in attendance surely missed this, as they were too busy focusing on the physical presence of the Adonis drawing their energy to the front of the room. Whitacre also unveiled Virtual Choir 2.0, this time featuring over 2,000 voices from 58 countries, performing his composition Sleep.
Recently, a young composer and producer named Jaron Davis took a crack at recreating that Whitacre magic. Davis' projects mainly center on a capella covers of pop songs and video game music, but he recently shared an arrangement of Whitacre's Alleluia. Give it a listen, and keep it in your rotation for quick access on those particularly stressful days.
More in:
James Bennett II is a staff writer for WQXR.
The WQXR e-newsletter. Show highlights, links to music news, on-demand concerts, events from The Greene Space and more.