Serious Sets, Series and Sonatas with Lisa Moore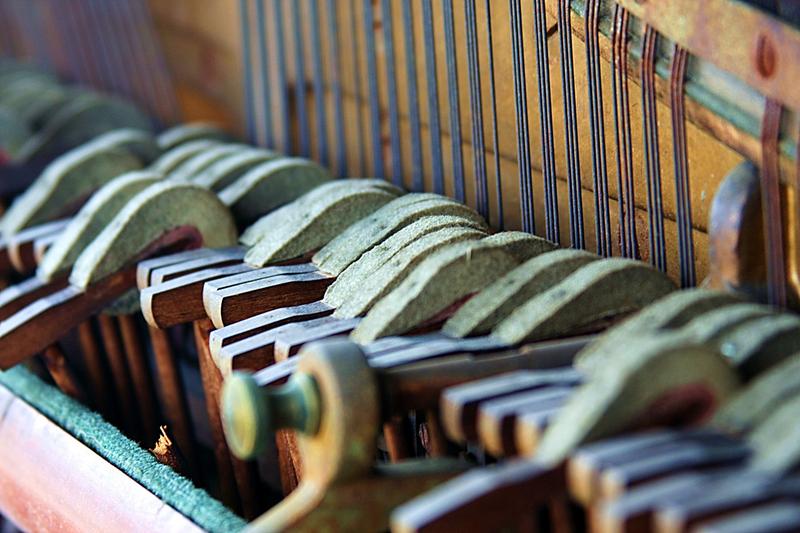 Australian pianist Lisa Moore has performed with a slew of contemporary ensembles around the world, including the London Sinfonietta, Bang on a Can All-Stars and Steve Reich Ensemble. She guest-hosts Hammered! for the month of May. Listen weekdays at 10 am.
Have you ever noticed how heavenly things can be when they arrive in tuneful packages? Gathering strength in numbers is not just for people! Music can muster brilliant power and athleticism – dividing, pairing and matching into collections. Variations, preludes, etudes, improvisations, excursions, diversions, dances, sonatas and songs wrap themselves perfectly into sets or series – whether small, medium or large collections.
The seeds of a composer's musical ideas shape and develop into individual movements which are then arranged to form larger, more complete wholes. Centuries ago composers figured this out and the tradition continues into the 21st Century.
Discover a full colorful spectrum of 20th and 21st Century great keyboard repertoire that comes to us in serious sets, series and sonatas – music by Janacek, Scriabin, Prokofiev, Ligeti, Stravinsky, Barber, Webern, Schoenberg, Stockhausen, Cage, Ives, Boulez, Nancarrow, Rorem, Crumb, Bresnick, Lang, Andres, Ziporyn, Gordon, L. Harrison, M. Harrison, Johnston, Silver, Glass, Reich, Rzewski, Riley, Byron, Adams, Luther Adams, Meesiaen, Woolf, Del Tredici, Marshall, Duckworth, Francis, Berio, Albright, Bolcom, Corigliano, Takemitsu, Read Thomas and Pateras.
Please join us on Hammered! for a full-on rummage into packed piano packages as Lisa Moore hosts the Q2 month of May.