12 Significant Classical Music Events in 2016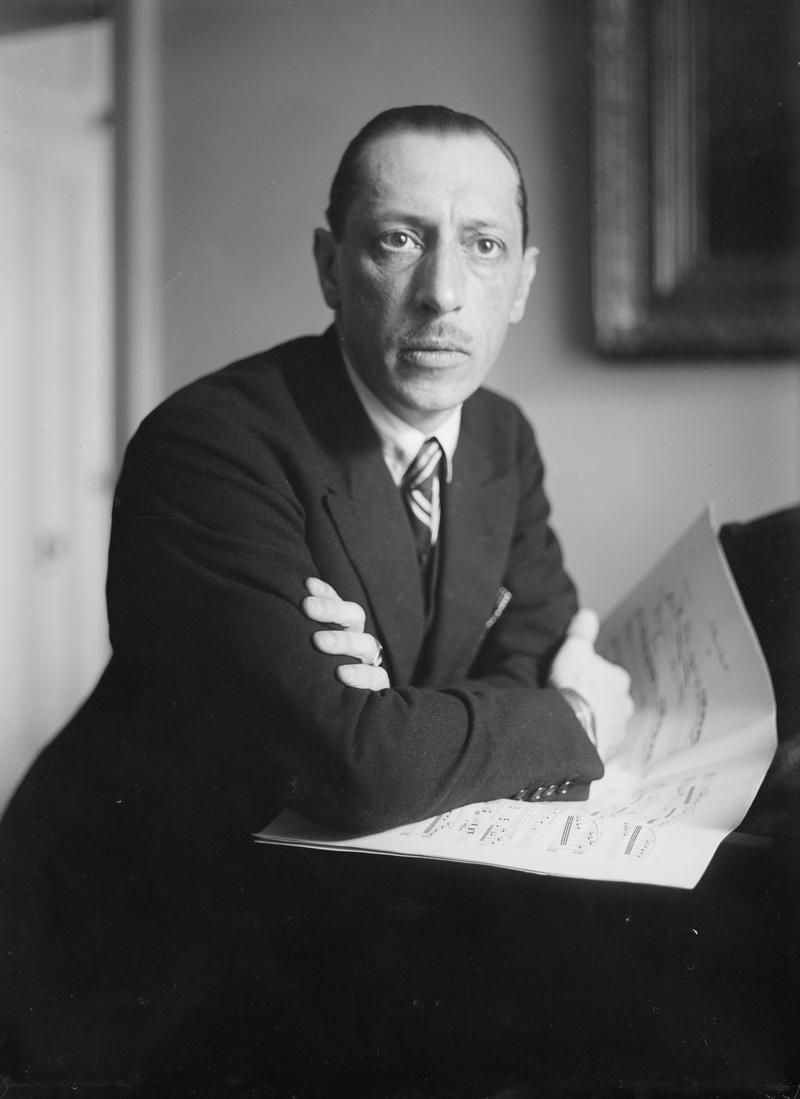 As we begin our perennial task of reviewing the year passed, we remember all the moments that have made the year memorable. Each year, no doubt, seems to always draw the words "what a year" from our thoughts, but this year in particular has been abnormally eventful. Below we have gathered 12 reasons why this is also the case in the classical music world.
1. New Stravinsky!
Remember the new Stravinsky piece that was discovered last year? We thought you'd like an update on all the commotion it has caused in 2016.
The work was written as a memorial for composer Nikolai Rimsky-Korsakov, Stravinsky's mentor. It was performed one time only, at Rimsky-Korsakov's funeral, and almost unanimously agreed by scholars to have been destroyed or lost forever. Although Stravinsky was only 26 when he composed it, he believed it was his strongest piece written before the Firebird. 
This year it had its first performance since its premiere 108 years ago. In fact, this performance was just last week — on Friday, Dec. 2 at Mariinsky Concert Hall in St Petersburg. It is the start of a year-long celebration in St. Petersburg honoring the late Russian composer. 
 Read about last week's concert.
And here is a clip with Esa-Pekka Salonen, who will give the Western premiere on Feb. 19, 2017 (book your flight to London now):
 2. Pierre Boulez
Pierre Boulez, master conductor and composer, died at the age of 90 on Jan. 5, 2016. This was a tough start of the year for classical music-lovers.
One of the most important figures of high art in the 20th century, Boulez held authority as a composer and conductor equally. He was a strong figure in French and American Modernism and conducted most of the world's greatest orchestras. He was an active musician for more than six decades.  
Here is one of Boulez's last concerts as conductor: 
3.  Daniel Hyde to lead Saint Thomas Church music ministry
After the sudden passing of Music Director and Organist John Scott in August 2015, Saint Thomas Church, Fifth Ave. was left with the daunting task of finding Scott's successor. One of the finest liturgical music programs in the country, the music ministry is home to the Saint Thomas Choir of Men and Boys, a professional choir that has toured internationally. In February, the search committee came to a unanimous decision to elect Daniel Hyde as their new music director and organist. He assumed the position this summer. You can read more about it here.
4. Sir Peter Maxwell Davies
Peter Maxwell Davies, the beloved English composer and conductor, passed away on March 14 at the age of 81. He conducted major symphony orchestras in the U.S. and U.K., and received multiple awards and honorary doctorates. He was a prolific composer, particularly in the masterwork genres. His output included multiple operas, 10 string quartets and 10 symphonies. Here is a BBC Interview with Sir Davies:
5. James Levine Steps Down as Met Music Director
Enduring many physical setbacks, surgeries and a medical leave lasting two years, celebrated opera conductor James Levine always managed to return to the position he loved so dearly — at the podium of the orchestra pit in the Metropolitan Opera. The 2015-2016 season marked Levine's 40th as music director of the Met Orchestra. In April, the maestro announced that he will step down at the end of the season and assume the position of music director emeritus in his retirement. He has certainly been missed and the four decades of influence he had on the Met will never diminish. Here is a young Levine conducting in 1982:
6. Strikes in Philly and Pittsburgh
Two major symphony orchestras went on strike — on the same day. On Sept. 30, both sides of Pennsylvania experienced musicians' strike from major symphony orchestras — The Pittsburgh Symphony Orchestra and Philadelphia Orchestra. The latter, one of the "Big Five" orchestras in the U.S. (the other four being the New York, Boston, Chicago and Cleveland orchestras), shockingly commenced its strike just before its opening night gala. The Philadelphia musicians' strike only lasted two days, while Pittsburgh's lasted almost two months. Although both strikes have ended, this has caused much concern for the future of our orchestras. The tensions between musicians and management generated by, of course, the funding crises, has caused many to believe that this will be a rough year for orchestras around the country.
 7. Daniil Trifonov and Franz Liszt's Etudes
Daniil Trifonov has developed an impressive, almost unprecedented, mastery of the piano. In 2015, at the age of 24, Trifonov performed a cycle of all of Rachmaninoff's Piano Concerti. In 2016, he managed to outdo himself by recording all of Franz Liszt's etudes. These are some of the most difficult pieces for piano ever written and it's rare to see them performed or recorded at all. Not only did he record all of them this year for Deutsche Gramophone (the label's first time releasing all of the etudes in one album), he did it in only five days. His reviews are consistently phenomenal, and he might truly be the strongest pianist of the younger generation. As Mozart once said of the young Beethoven: "Keep an eye on that boy!"
Here is a trailer for the album. 
8. Digital App Henle
As the classical music world gradually moves more into the digital age, a certain app developer deserves recognition: Amphio Limited. Some of the most famous classical musicians have endorsed the company's professional classical music apps — The Orchestra, Beethoven's Ninth Symphony and Juilliard Open Studios, to name a few. However, a new app came out earlier this year that is particularly praiseworthy. Amphio worked closely with the German publisher G. Henle Verlag to develop a music-reading app unlike any other.
Henle is famous for their "Urtext" editions, meaning they aim to publish music as accurate to the composer's autograph as possible. The score comments, sources, edition notes and fingerings by world-class performers have all been digitized for the app. They are much cheaper than the hard copies, but allow more freedom. You can choose how many staves you want on a page and double-tap repeat signs to make page-turns a breeze. András Schiff's fingerings for Bach's Well-Tempered Clavier and Murray Persia's markings for the complete Beethoven piano sonatas are yours to keep — or not. You can turn them on or off, or write in your own fingerings.
It has proven to be very useful for the traveling musician, as you can mark scores, and extract parts for chamber pieces. They add new scores to the digital library almost every day, the most recent being the complete Haydn piano sonatas and Beethoven late string quartets. Henle predicts to have their entire urtext library digitized by 2018. Check out this incredible free app on your iPad or tablet.
App trailer: 
 9. Finnish composer, Einojuhani Rautavaara
On July 27, the Finnish composer Einojuhani Rautavaara died at the age of 87. The most respected Finnish symphonist since Jean Sibelius, Rautavaara actively composed until his death. He mastered many classical styles of the 20th century and was responsible for exposing most of them to Finland.
10. Joseph W. Polisi Steps Down from the Juilliard School
On Oct. 5, the president of the Juilliard School, Dr. Joseph W. Polisi, announced that he will step down from the position in 2018. There have only been five presidents before him and by the end of the 2017-2018 season, Polisi will have held that position the longer than any of them — 34 years.
11. Visual Listening Guides
The Toronto-based musicologist and editor, Hannah Chan-Hartley, has caused quite a stir with her innovative "listening guides" for the Toronto Symphony Orchestra's printed programs. Working with graphic designer Gareth Fowler, she produces a map that visually represents the pieces being performed. They are designed to help guide the audience through the music. The response has been a positive one, with many listeners expressing gratitude as they better understand what is going on in a piece of music. Perhaps this new way to explain classical music is just the beginning of new efforts to bring the younger generation into the concert hall. Keep them coming, Chan-Hartley.
12. First Female Composer at the Met in 100 Years
In December, a new production of female Finnish composer Kaija Saariaho's opera L'Amour De Loin opened at the Metropolitan Opera. This recent work by one of the most respected composers of our time will be remembered for it's spectacular orchestrations, chilling love story and, most importantly, as the opera that broke the 100-year drought of female composers at the Met. Catch the full story here.
This is but one list that we could have written. Can you think of any other events that you would add? Post them in the comments below.