The Soprano and the Operetta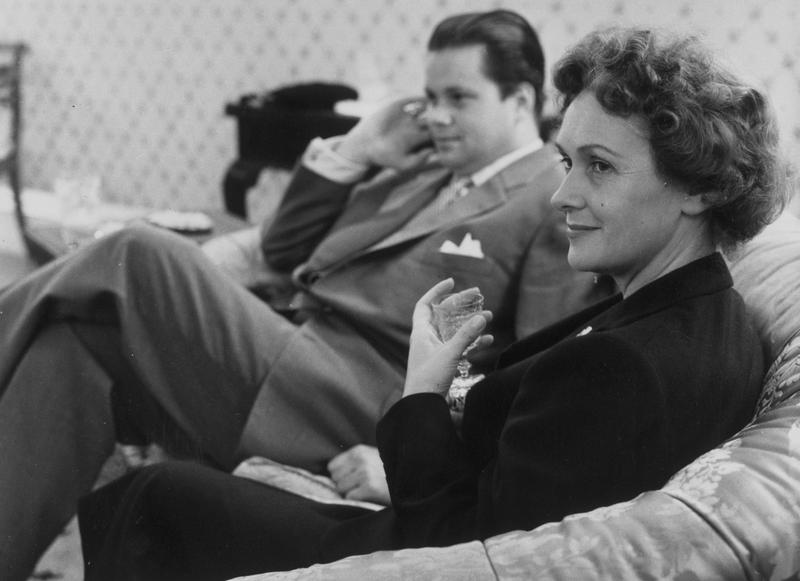 Operetta is the topic of the day on The Sopranos with Debbie Voigt this week. Anna Netrebko and Fritz Wunderlich sing excerpts from Lehár operettas, and "Diva of the Day" Elisabeth Schwartzkopf sings the Csárdás from Johann Strauss's Die Fledermaus. Voigt also plays highlights of two of Schwartzkopf's most famous roles: Elvira in Mozart's Don Giovanni and The Marschallin in Der Rosenkavalier by Richard Strauss.
To wrap up this cold January day, Voigt has selected some "hot" music by Purcell, Lehár and Massenet. 
Program playlist:
La Traviata: "Parigi, o caro, noi lasceremo"
Giuseppe Verdi
Montserrat Caballe, soprano; Carlo Bergonzi, tenor
RCA Italian Opera Orchestra
eorges Pretre, conductor
Giuditta: "Meine Lippen"
Franz Lehar
Anna Netrebko, soprano
Prague Philharmonia
Emmanuel Villaume, conductor
Das Land des Lachelns: "Dein ist mein ganzes Herz"
Franz Lehar
Fritz Wunderlich, tenor
Graunke Symphony Orchestra
Carl Michalski, conductor
Die Fledermaus: "Csardas: Klange der Heimat"
Johann Strauss II
Elisabeth Schwarzkopf, soprano
Philharmonia Orchestra
Herbert von Karajan, conductor
King Arthur: "See, see, we assemble ... 'Tis Love that has warm'd us" (Chorus of Cold People)
Henry Purcell
Susannah Waters, soprano
Les Arts Florissants
William Christie, conductor
Thais: "C'est toi, mon pere!"
Jules Massenet
Renee Fleming, soprano; Thomas Hampson, baritone
Orchestre National Bordeaux Aquitaine
Yves Abel, conductor
Don Giovanni K. 527: "Mi tradi quell'alma ingrate"
Wolfgang Amadeus Mozart
Elizabeth Schwarzkopf, soprano
Philharmonia Orchestra
Carlo Maria Giulini, conductor
Don Pasquale: "Riunita immanentele ... Son tradito"
Gaetano Donizetti
Eva Mei, soprano; Frank Lopardo, tenor; Renato Bruson, baritone; Thomas Allen, baritone
Munich Radio Symphony Orchestra
Bavarian Radio Chorus
Roberto Abbado, conductor
The Bartered Bride
Bedrich Smetana
Czech Philharmonic Orchestra
Prague Philharmonic Chorus
Zdenek Kosler, conductor
Der Rosenkavalier: "Marie Theres! ... Hab'mir's gelobt"
Richard Strauss
Elizabeth Schwarzkopf, soprano; Teresa Stich-Randall, soprano; Christa Ludwig, mezzo
Philharmonia Orchestra
Herbert von Karajan, conductor