Soundtrack to a Daydream: Here's Schumann on Celesta
Thursday, February 23, 2017 - 11:09 AM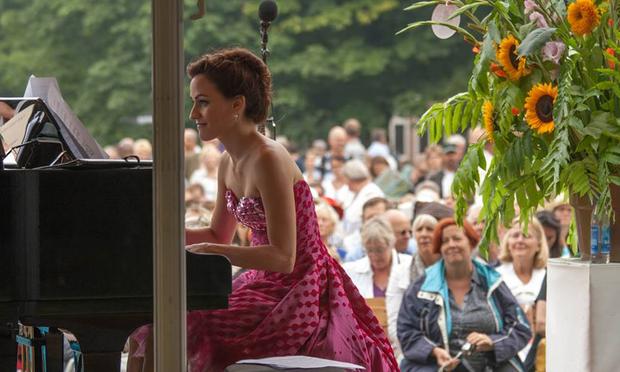 (Annemarie van Gelder)
You probably know the celesta as the piano-looking instrument that provides the magic in music from The Nutcracker and Harry Potter. But if you had some doubts about its inherent dreamlike qualities, prepare to have them dissolved with Celia García-García's performance of Robert Schumann's short piano work, "Der Vogel als Prophet."
Here's a conventional recording, performed on piano by Italian Pianist Filippo Faes. It's serene, with just a dash of elegant mystery.
Now listen to García-García's interpretation. The Spanish-born musician has built her reputation with the piano, but she hold command over the celeste as well. The instrument is an idiophone — meaning sound is produced by the whole instrument vibrating. In this case, it's metal plates that sound when struck by hammers — as opposed head of a drum. This characteristic also makes it more closely related to the xylophone than the piano that it so closely resembles. Check out the heavenly music, and tell us which you prefer.
Celia García-García plays SCHUMANN on CELESTA from Celia García-García on Vimeo.
More in:
James Bennett II is a staff writer for WQXR.
The WQXR e-newsletter. Show highlights, links to music news, on-demand concerts, events from The Greene Space and more.