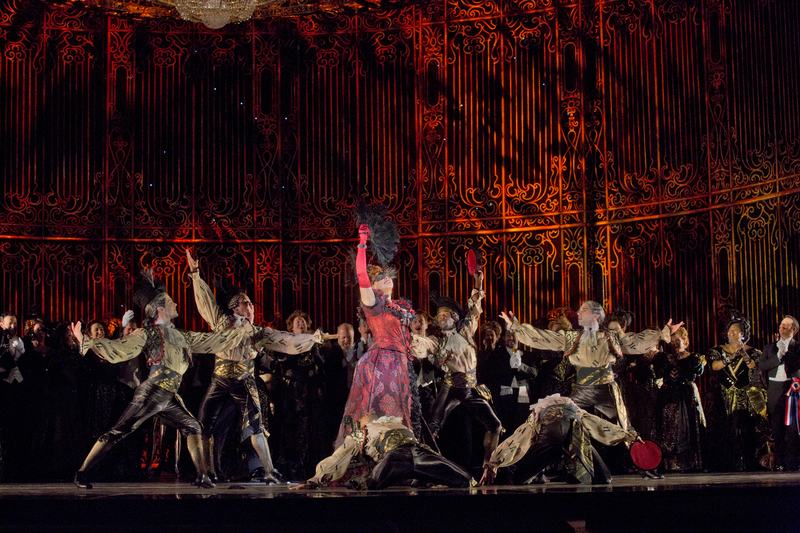 Saturday at 1 pm, WQXR brings you the Metropolitan Opera's new production of Die Fledermaus, Johann Strauss Jr.'s waltz-filled operetta set in fin-de-siecle Vienna on New Year's Eve.
Director Jeremy Sams has set out to bring the comedy back into this perennial work. He translated sung lines into English and made them rhyme and updated the jokes to be more 2014. He even cast comedic Broadway actor Danny Burnstein to play the drunken jailer.
There is certainly no dearth of vocal talent. The cast includes Susanna Philips, Anthony Roth Costanzo, Jane Archibald, Christopher Maltman, Michael Fabiano, Paulo Szot and Patrick Carfizzi. If you're looking for a festive opera to listen to this Saturday afternoon, the Met's production of Die Fledermaus will provide.
Cast:
Conductor: Adam Fischer
Rosalinde: Susanna Phillips
Adele: Jane Archibald
Orlofsky: Anthony Roth Costanzo
Eisenstein: Christopher Maltman
Alfred: Michael Fabiano
Dr. Falke: Paulo Szot
Frank: Patrick Carfizzi
Frosch: Danny Burstein
Ida: Betsy Wolfe