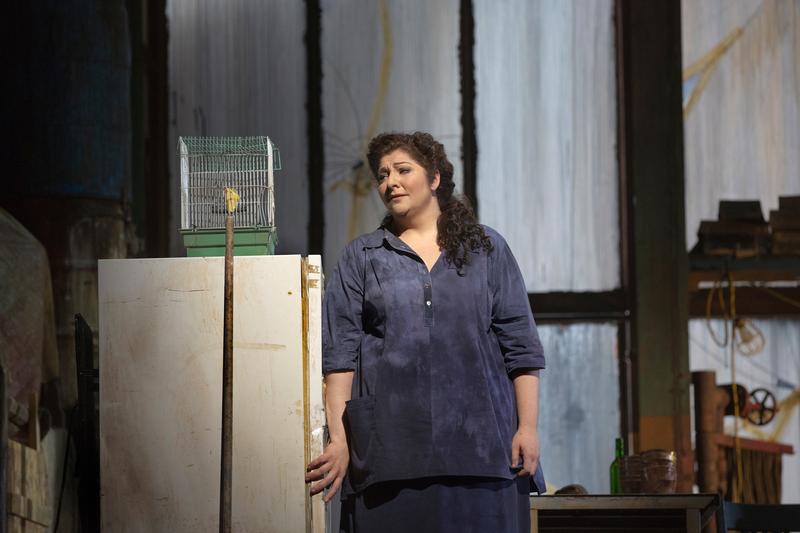 This Saturday at 1 pm, the Met broadcasts Die Frau Ohne Schatten, starring Christine Goerke and Anne Schwanewilms, recorded last fall. 
Herbert Wernicke
Herbert Wernicke
Strauss's lush, heavily symbolic opera is heard in a revival of the 2001 production directed by the late German director Herbert Wernicke. The performance features Christine Goerke as the Dyer's Wife, a breakthrough role for a singer who has been increasingly seen in Wagnerian operas of late. It also stars soprano Anne Schwanewilms, whom the New York Times applauded for her debut as the Empress, and conductor Vladimir Jurowski "drew a plush and surging account of Strauss's miraculous score from the great Met orchestra."
Other cast members of this production include John Reuter as the Dyer, Ildikó Komlósi as the nurse, and Torsten Kerl as the Emperor. 
Cast:
Conductor: Vladimir Jurowski
The Nurse: Ildikó Komlósi
The Emperor: Torsten Kerl
The Empress: Anne Schwanewilms
The Dyer's Wife: Christine Goerke
Barak, the Dyer: Johan Reuter
Keikobad: Richard Paul Fink