Strauss's Der Rosenkavalier from the Metropolitan Opera
Saturday, June 14, 2014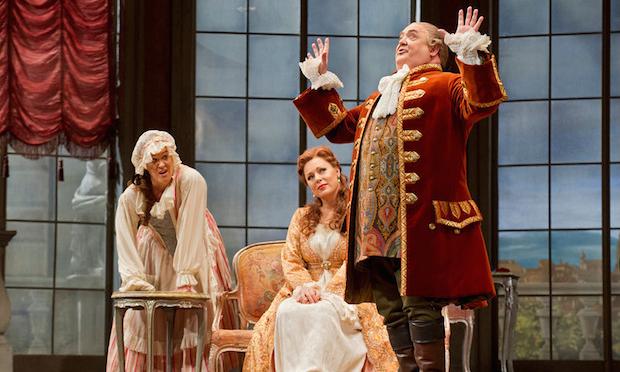 (Jonathan Tichler/Metropolitan Opera)
This Saturday at 1 pm, join us for an encore broadcast of Strauss's Der Rosenkavalier recorded this season at the Metropolitan Opera. The opera stars soprano Martina Serafin as the lovely Marschallin and mezzo Alice Coote as her lover Octavian. 

In honor of Richard Strauss's 150th birthday, WQXR presents a week of special programming devoted to the German composer's life and works.

More
Nathaniel Merrill's Der Rosenkavalier premiered in 1969 and is one of the Met's longest-running productions. Over the years it has managed to stay fresh with the help of talented singers, who bring to life the music and the romance. In this performance conductor Edward Gardner leads a bright cast through an opera about love, lust, and new beginnings. In addition to Alice Coote and Martina Serafin, the cast includes Peter Rose as Baron Ochs and Erin Morley as the young, beautiful Sophie. 
Cast:
Conductor: Edward Gardner 
Feldmarschallin: Martina Serafin (soprano)
Octavian: Alice Coote (Mezzo-soprano) 
Sophie: Erin Morley (soprano)
Baron Ochs: Peter Rose (bass)