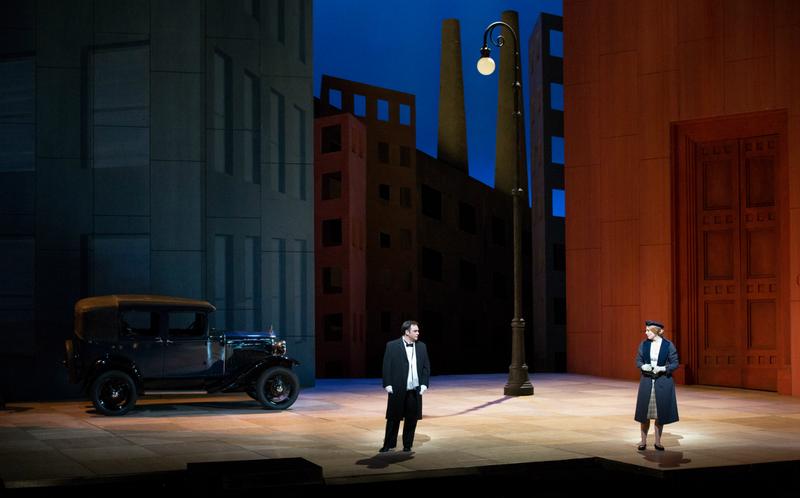 The Met revives Stravinsky's "Mozartean" opera, The Rake's Progress, for three performances this spring, including today's matinee broadcast at 1 pm.
In this 1951 opera, Stravinsky takes a 20th-century look at 18th-century forms and characters while exploring the theme of corruption.The libretto by W. H. Auden and Chester Kallman tells of Tom Rakewell (Paul Appleby), an impressionable young man who abandons his fiancée, Anne Trulove (Layla Claire), for get-rich-quick promises made by the evil Nick Shadow (Gerald Finley), who instead leads Tom down a road of bankruptcy and corruption.
James Levine conducts this 1997 production by Jonathan Miller.
Cast:
Anne Trulove
:
Layla Claire
Baba the Turk
:
Stephanie Blythe
Tom Rakewell
:
Paul Appleby
Nick Shadow
:
Gerald Finley
Trulove
:
Brindley Sherratt