World of Opera
Substance Battles Spectacle, in Meyerbeer's L'Africaine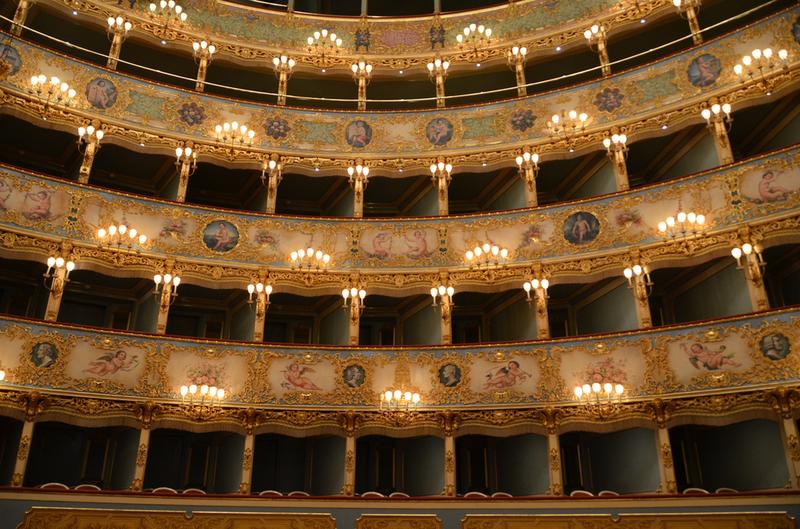 • Listen to the Operavore stream
On World of Opera host Lisa Simeone presents L'Africaine in a production from one of opera's most glamorous destinations, La Fenice in Venice. The stars are soprano Veronica Simeoni and tenor Gregory Kunde as Sélika and Vasco da Gama.
In the mid-1800s, Giacomo Meyerbeer might well have been the most popular opera composer in the world. Working in Paris, he more or less defined the genre we now call French Grand Opera -- a form that reveled in huge ensembles, sweeping dramatic gestures, and extravagant stage effects that can stretch the capacity of opera houses even today.
L'Africaine was written over a period of nearly 30 years, beginning in 1837. The opera's title means "the African woman," and originally the title character, Sélika, was an African queen, brought to Portugal by a famous explorer. Somewhere along the way, it was decided to make the character an Indian princess instead. Obviously, the title had to change and the opera was renamed for the explorer, Vasco da Gama.
The project was an on-again, off-again affair for quite some time. Then Eugene Scribe, the librettist, died in 1861. Other writers worked on the text. The main character became African again, and the title was changed back. Yet somehow, the final version retains mentions of Hindu gods and shrines -- making the character of Sélika Indian again, but neglecting to change the opera's African setting in the process. Luckily, none of that confusion kept the piece from being an enormous success at its Paris premiere in 1865, which took place shortly after Meyerbeer's death. Apparently, for audiences at the prestigious Paris Opéra, one faraway exotic setting was pretty much as good as another.
This performance is still worth a serious listen. On the radio, after all, there are no distracting special effects and you might just discover that there's more to Meyerbeer's opera than spectacle and stagecraft. This production is led by conductor Emmanuel Villaume