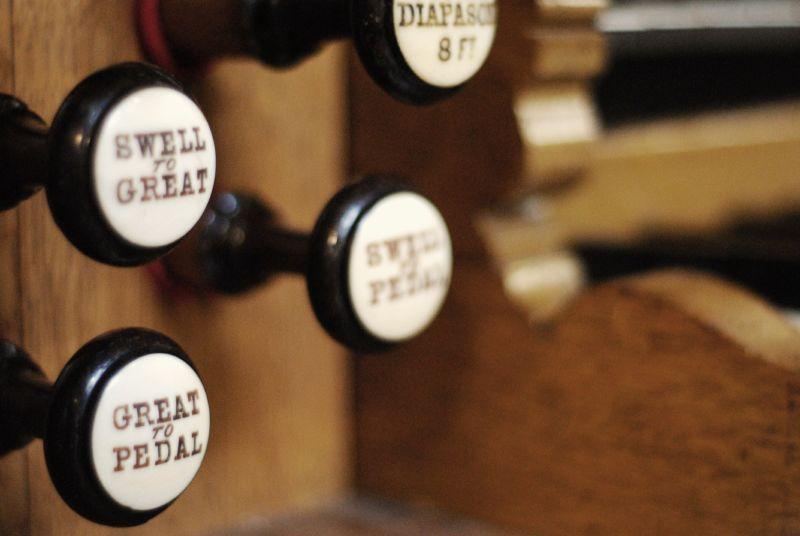 The toccata, the original "touch piece," has manifested itself in many different ways, dependent on time and place.
Program playlist:
JULES GRISON:  Toccata in F –Jane Parker-Smith (1877 Willis/Salisbury Cathedral, England) EMI 73512.
GIROLAMO FRESCOBALDI:  Toccata Sesta, fr Book II (1627)–Sergio Vartolo (1596 Malamini/San Petronio Basilica, Bologna, Italy) Tactus 58060706.
J. S. BACH:  Toccata in d (Dorian), BWV 538 –André Isoir (1982 Grenzing/St. Cyprien Church, Perigore, France) Calliope 9718.
AUGUSTIN BARIÉ:  Toccata, fr Trois Pieces –André Marchal(1950 Holtkampt/Crouse College, Syracuse University, NY) Westminster 14130.
JOHANN JACOB FROBERGER:  Toccata da sonarsi alla Levatione –Davitt Moroney (1654 Dallam/Parish Church, Lanvellec, France) Tempérements 76.
FRANCIS JACKSON:  Toccata, Chorale & Fugue –Colm Cary(2002 Letourneau/Chapel of St. Peter in Chains, Tower of London, England) London Interdependent Records 004.