5 Influential Moms in Classical Music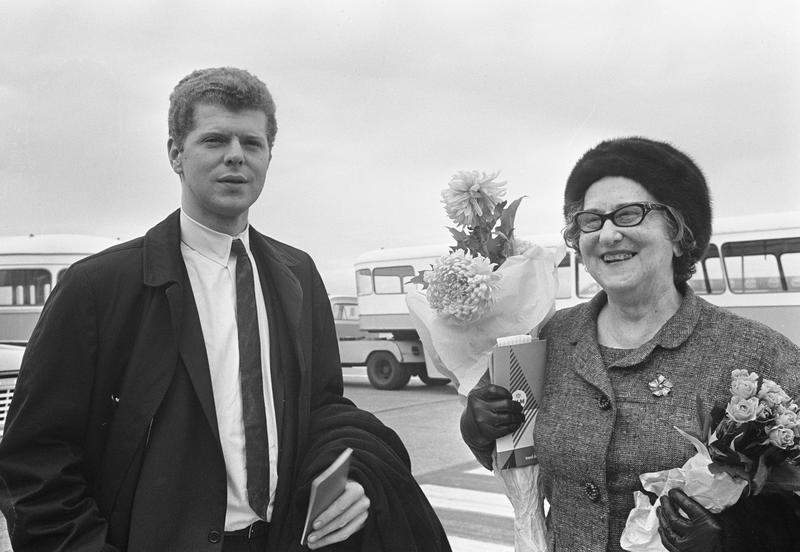 In honor of Mother's Day, we're recognizing five moms who through their unflagging support and devotion shaped the future of classical music.
1.  Rildia Bee O'Bryan Cliburn
Rildia Bee O'Bryan attended the Cincinnati Conservatory and the forerunner to the Juilliard School before she married Harvey Cliburn had her only son, Van. She discovered his preternatural musical gift when, as a three year old, Van Cliburn would play pieces she rehearsed with her piano students by ear. Rildia remained her son's only piano teacher until he was 17, when he followed his mother's footsteps to Juilliard. Afterward, Rildia, who Van endearingly called "Little Precious," successfully managed her son's career to great heights.
2. Maria Grigoryevna Prokofieva
Maria Grigoryevna Prokofieva, a well-educated woman and avid pianist, sensed an extraordinary musical aptitude in her son, Sergei. The composer called his mother his earliest influence, crediting her teaching style which encouraged passion over perfected technique and tiresome exercises; she sought out the best instruction available for him. (A short Russian cartoon based on the composer's life shows mother and son playing the "Moonlight Sonata" together.) She enrolled Sergei in summer lessons with the composer Reinhold Glière. Two years later, Prokofiev became the youngest student admitted to the St. Petersburg Conservatory. (Right: Serge Prokofiev with his parents in an undated photo.)
3. Anna Magdalena Bach

Johann Sebastian Bach's second wife, Anna Magdalena, was a fine musician in her own right — a singer and keyboard player for whom her husband wrote a pair of notebooks. There's also evidence that she may have written works credited to her more famous spouse. Magdalena was also mother to three of the Bach's children who went on to successful musical careers: Gottfried Heinrich, a keyboard player; Johann Christoph Friedrich, the Bückeburg Bach; and Johann Christian, who wrote enjoyed success in London.
4. Edith Hockey Britten
Benjamin Britten had an especially close relationship with his mother, Edith Hockey Britten, an amateur mezzo-soprano and pianist. Benjamin, the youngest of four children, was the most precocious of the brood, jotting down notes on staff paper by the time he was five. Unlike composers who were child prodigies, Britten didn't show much more than just a strong interest in music in these early compositions. Two of his biographers have recently scrutinized Britten's relationship with his mother: Humphrey Carpenter goes so far to suggest Edith to have been early version of a helicopter mother, whereas Paul Kildea finds the relationship intimate but less worrisome. (Right: Benjamin Britten, center, with his mother and elder siblings. Britten-Pears Foundation.)
5.  Sarah Mittenthal Copland
Aaron Copland's father, Harris, had little interest for music, but his mother Sarah Mittenthal Copland, both sang and played the piano for her five children, However, only Aaron and his brother Ralph, a violinist, pursued musical careers, which gave Sarah great pleasure. Sarah bragged to reporters in 1927 that watching Aaron perform his Piano Concerto in front of the Boston Symphony was the proudest moment of her life.
Aaron Copland's parents, Harris and Sarah Copland, in 1922