Top 5 Strange Possessions of Famous Composers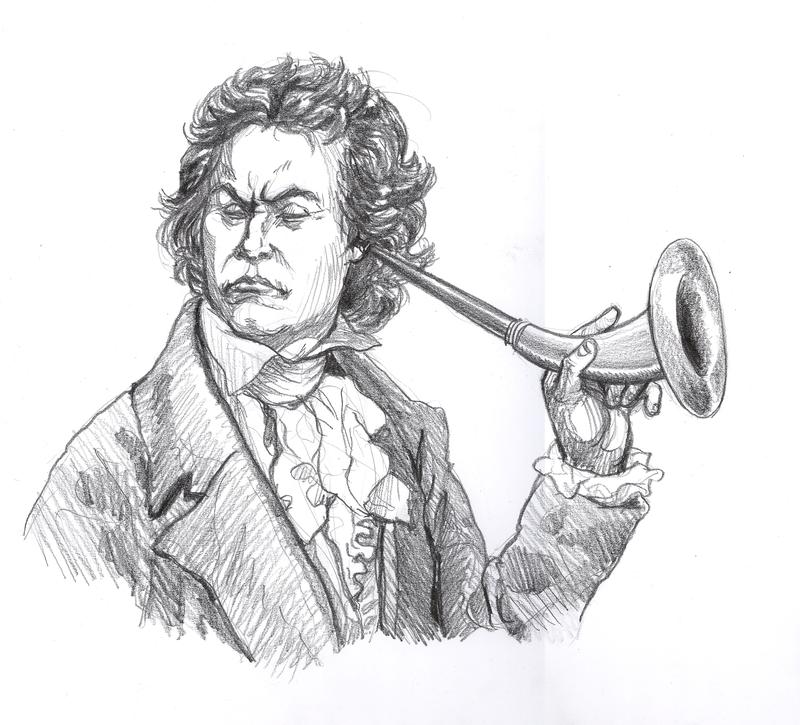 This week Q2 Music premiered its second season of Q2 Spaces, a tour of the studios and workspaces of contemporary composers. First up: Timo Andres and his Bedford-Stuyvesant pad.
Certainly, the fascination with the interiors of well-known artists' homes is nothing new, and possessions of long-deceased composers still captivate thousands of tourists who visit their former homes each year. As we tune into Spaces, we hope to discover items that are as equally interesting as these five unique belongings of composers that can be found at their former residences.
1. Beethoven's Ear Trumpets
The Beethoven Haus in Bonn is where the great composer was born, and since 1889, it's housed a foundation dedicated to preserving his legacy.  Among the artifacts on display are a series of ear trumpets that the inventor Johann Nepomuk Maelzel (who created the metronome) made especially for the composer. Beethoven began using these devices in 1813, more than a decade after he realized he was going deaf. The trumpets only helped temporarily, as Beethoven's hearing further deteriorated.
2. Wagner's Dog Whip
The lakeside house in Tribschen, Switzerland where Richard Wagner composed (and premiered) his Siegfried Idyll now contains a museum devoted to him. Among its collection of instruments, scores and other memorabilia is a dog whip that Wagner had for his beloved dog, a Newfoundland named Russ—who was buried at the feet of his master. The Guardian's Tom Service came upon the curious item in its decorated case. 
3. Liszt's Bösendorfer Writing Desk
Throughout Franz Liszt's career piano manufacturers competed for his favor, creating extra-sturdy and reinforced instruments to stand up to the virtuoso's violent playing. A favorite manufacturer was Bösendorfer, and Ludwig Bösendorfer, son of the founder, befriended Liszt. One of the most unusual relics in the Franz Liszt Museum in Budapest is a custom-made Bösendorfer writing desk, which has three-octave keyboard embedded in its a top drawer to help him while writing his compositions.
4. Sibelius's Plumbing-Free Cabin
Jean Sibelius's estate Ainola, about 25 miles north of Helsinki, is notable not for what it has but what it lacks. The silence-seeking composer was so intent on having quiet that he refused to install indoor plumbing in this wooden cabin overlooking Lake Tuusula. Pipes were finally installed after Sibelius's death in 1957.
5. Bartok's Unlit Cigarette
Bela Bartok was another Hungarian with a fondness for Bösendorfer pianos. In 2006, the museum, which is based in Bartok's final residence in Hungary, restored the instrument and during the process, found a cigarette inside of it. The unlit specimen is still on display along with the equipment he used to record folk songs, and an insect collection.
What other curious items of composers tell us something about their work or personalities? Please leave your suggestions below.
Photo credits 1. In Mozart's Footsteps 2. Alex Ross