Top Five Classical Takes on Patriotic Songs
Wednesday, July 02, 2014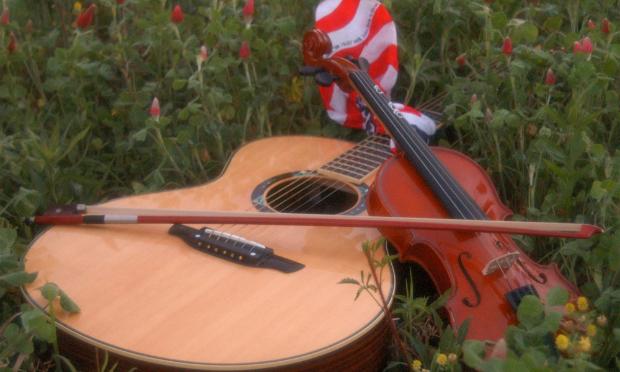 (Tad Denson/Shutterstock.com)
Before Whitney Houston registered a hit with "The Star Spangled Banner" on the Billboard charts, composers from Igor Stravinsky to Giacomo Puccini had put their own marks on the tune. In honor of Independence Day, we've gathered five of our favorite classical takes on classic American songs.
1. Stravinsky's "Star Spangled Banner"
Igor Stravinsky may not take as many liberties with "The Star Spangled Banner" as Houston or other pop stars have taken with the national anthem, but few have had as great repercussions. Following its performance at Boston's Symphony Hall, city police accused composer of defacing the anthem. They also threatened him with a $100 fine for tampering with the rhythms and harmonies of the piece. The charges were eventually dropped.
2. Ives's Variations on America
Charles Ives was only 17 years old when he wrote Variations on America, an almost improvisatory piece for organ. Inspired by "America," or "God Save the Queen" as it's known across the pond, Ives turned the sober melody in to a romping polonaise, and added comical dissonances in the variations. William Schuman arranged an orchestral version of the piece in 1963, and it premiered the following year at the New York Philharmonic.
3. Rachmaninoff's "Star Spangled Banner"
Among his transcriptions and arrangements for mostly solo piano and piano duet, Sergei Rachmaninoff included one of "The Star Spangled Banner." The renowned pianist provides a romantically stirring variation of the piece, with sensitive dynamics and nuanced flourishes. During the last years of his life when he was primarily living in the United States, Rachmaninoff would frequently open his concerts with his version of the national anthem.
4. Vieuxtemps's Souvenir d'Amerique
The great Belgian violinist and composer Henri Vieuxtemps wrote Souvenir d'Amerique (Variations burlesque sur "Yankee Doodle"), an apt title for this virtuosic rendering of the pre-Revolutionary American tune, in 1845 after a tour of the United States. His embrace of American themes resurfaced in later works such as Salut à l'Amérique" and Bouquet américain. Meanwhile, his Yankee Doodle variations have become a popular encore for violinists, including Joshua Bell.
5. Beethoven's Seven Variations on God Bless the King
Sure, Beethoven may have been referencing the British Empire at the time he wrote Seven Variations on God Bless the King, Op. 78, but for our purposes, he might as well been serenading America. The collection runs the gamut from solemn to showy and from playful to melancholy, and is a welcome addition to any July 4th playlist.
More in:
The WQXR e-newsletter. Show highlights, links to music news, on-demand concerts, events from The Greene Space and more.