Five Musical Pastiches to Hear at the 2014 Mostly Mozart Festival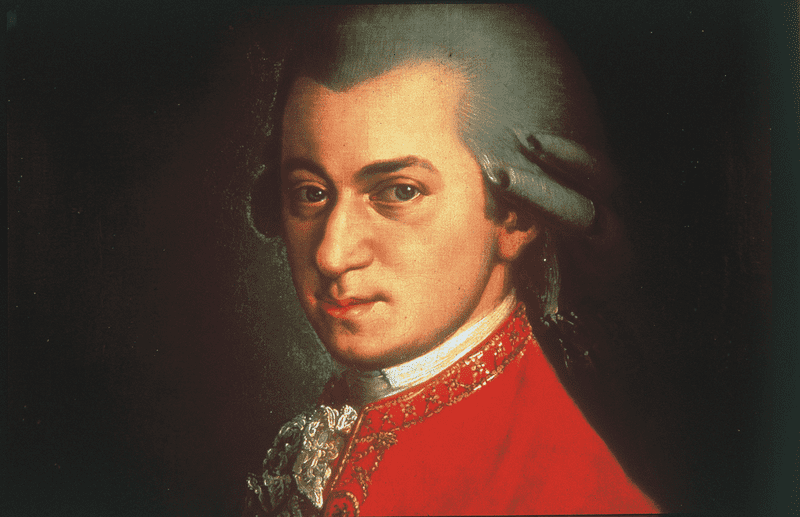 Throughout his life Wolfgang Amadeus Mozart delighted in transforming music from popular children's songs to the works of Bach into his own variations and arrangements. This year's Mostly Mozart Festival includes performances of works based on Mozart's output, works that Mozart arranged by others, as well as other pieces that explicitly reference previously written works, including the following five:
1. Schnittke: Moz-Art à la Haydn
In 1976, the Soviet composer Alfred Schnittke discovered an incomplete violin part from a lost work by Mozart called Music to a Carnival Pantomime. Schnittke would eventually set the remaining excerpt within his playful piece Moz-Art à la Haydn. The Mozartean theme returns frequently throughout the work, and the the composer calls on the musicians to exit the stage during the last bars of the piece, a not-too-subtle reference to Haydn's "Farewell" Symphony. The work will be presented on August 5 and 6.
2. Prokofiev: Symphony No. 1
Sergei Prokofiev clearly iterated his intentions to compose in the style of Haydn and Mozart when he wrote the 15-minute Symphony No. 1, calling it his Classical Symphony. Though the work owes much of its structure to the 18th century, Prokofiev peppers it with modern harmonies and jagged rhythms emblematic of his more modern times. Osmo Vänskä will lead the Mostly Mozart Festival Orchestra in the work on August 8 and 9.


3. Gubaidulina: Hoquetus Meditation on the Bach Chorale "Vor deinen Thron tret ich hiermit"
Composer Sofia Gubaidulina is having a moment at the age of 82. Columbia University's Miller Theater honored her last year with a Composer Portrait and will feature her again next season. Mostly Mozart artist-in-residence, International Contemporary Ensemble, will devote its entire concert on August 17 to her. All three events include Gubaidulina's Hoquetus Meditation on the Bach Chorale "Vor deinen Thron tret ich hiermit." Bach is a constant source of inspiration for Gubaidulina, and this piece particularly looks at the Baroque master's use of numerology in his music.


4. Schubert: Hüttenbrenner Variations

Franz Schubert's memory owes much to Anselm Hüttenbrenner, who along with his brother Josef, preserved the manuscript of Schubert's Unfinished Symphony after his untimely death. Hüttenbrenner was also a composer in his own right, and Schubert used a section from his friend's String Quartet Op. 3 to write 13 Variations on a Theme by Anselm Hüttenbrenner for solo piano, which Steven Osborn will perform on August 1.
 
5. Mozart's Arrangement of Handel's Acis and Galatea
Mozart's love for Handel and Bach is largely due to the patronage of Austrian Baron van Swieten, who gave the composer access to his Baroque scores. Van Swieten also commissioned Mozart to make an arrangement of Handel's opera Acis and Galatea, which provides the score for a new work by Mark Morris Dance Group that will be performed August 7–9. Mozart's arrangement of this doomed love story between a nymph and a shepherd fills out the orchestra with a second violin, bassoon, clarinet and horn.