Tour Baroque Italy with Maurice Steger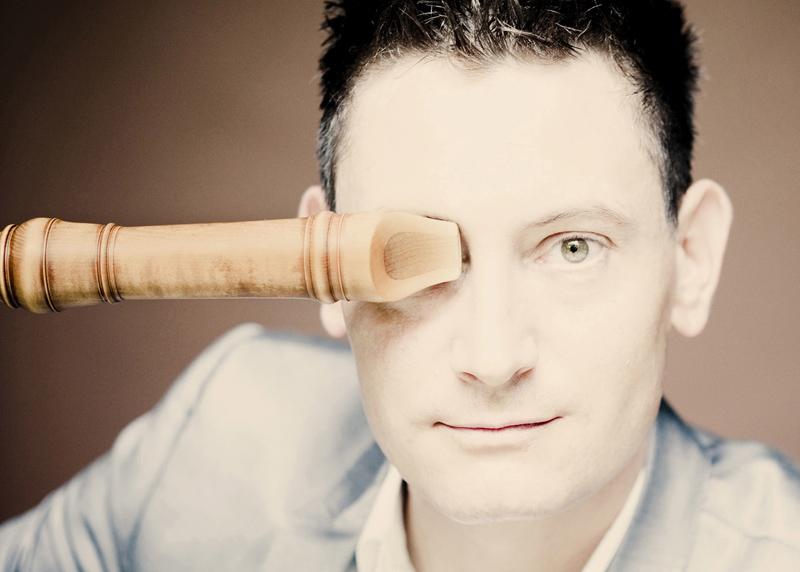 Recorder virtuoso Maurice Steger gives a tour of Italy through its Baroque music, from Venice in the north down to Naples in the south.
Steger has become one of the leading interpreters of Baroque music for recorder and is also an accomplished musical director and conductor of period instrument ensembles around the world. He has toured with Violons du Roy throughout the U.S. and Canada, maintains a long-time artistic partnership with The English Concert and regularly performs with the Barocchisti, the Akademie für Alte Musik Berlin, the Barockorchester Europa Galante and the Venice Baroque Orchestra.
At the Frick Collection, Steger brought familiar Italian Baroque composers such as Vivaldi and Corelli, alongside rarely heard works by Uccellini, Merula and the German composer Johann Adolf Hasse, who spent much of his career in Naples and Venice. The Swiss-born soloist gave his New York recital debut in this recent concert at The Frick Collection, joined by American Baroque cellist Phoebe Carrai and Spanish harpsichordist Ignacio Prego.
Full concert program:
Francesco Maria Veracini: Sonata in A Minor for Recorder and Basso Continuo*
Marco Uccellini: Sinfonia No. 14, La Foschina for Solo Recorder*
Girolamo Frescobaldi: Aria di balletto for Harpsichord 
Andrea Falconieri: La suave melodia
Tarquinio Merula: La Pighetta for Recorder and Basso Continuo*
Arcangelo Corelli: from Sonata 13, Op. 5 in G Minor
Preludio*
Johann Adolf Hasse: Cantata in D Major for Recorder and Basso Continuo*
Antonio Vivaldi: Sonata for Cello in B-Flat Major, RV 46
Alessandro Scarlatti/Steger: Improvisation on Follia di Spagna for Recorder and Basso Continuo
Andrea Falconieri: La suave melodia (encore)*
* Included in edited radio program above. Full concert audio is below.