Ulysses Quartet Performs 'Golden Record' Songs for Outer Space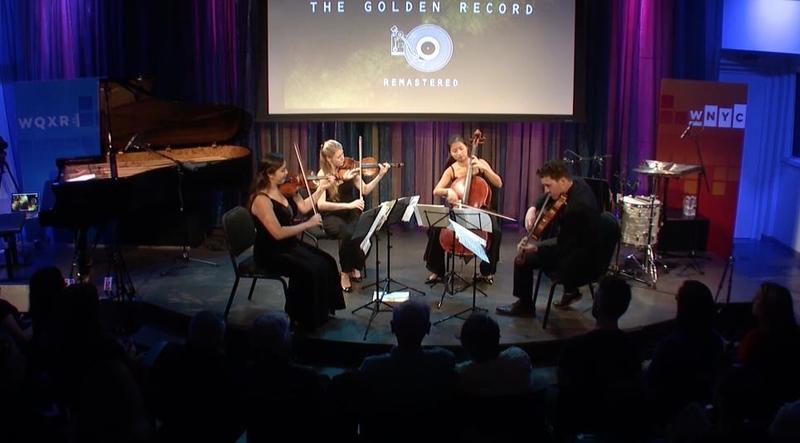 In 1977 the Voyager spacecraft launched into outer space carrying messages for our planetary neighbors. The messages and recordings on Voyager were carefully curated by Carl Sagan and other leaders in science and the arts and came to be known as as the Golden Record. This record described Earth and its human inhabitants to potential extraterrestrial civilizations in an attempt to — as advisor B. M. Oliver expressed it — "appeal to and expand the human spirit."
As we approach the 40th anniversary of the Golden Record, Science Friday and Studio 360 re-examined the musical selections and other aspects of the recordings with in an evening presentation in collaboration with The Greene Space, Groupmuse and WQXR.
Below are some of the songs included on the Golden Record as performed by the Ulysses Quartet.
Ulysses Quartet plays Die Zauberflote, Queen of the Night Aria No. 14
Ulysses Quartet plays "Gavotte en Rondeau" from Partita No.3 in E major
Ulysses Quartet plays Brandenburg Concerto No. 2 in F, First Movement
Ulysses Quartet plays "Cavatina" from Beethoven's String Quartet, Opus 130