The Uses and Abuses of Pachelbel's Canon
Tuesday, February 21, 2017 - 12:00 AM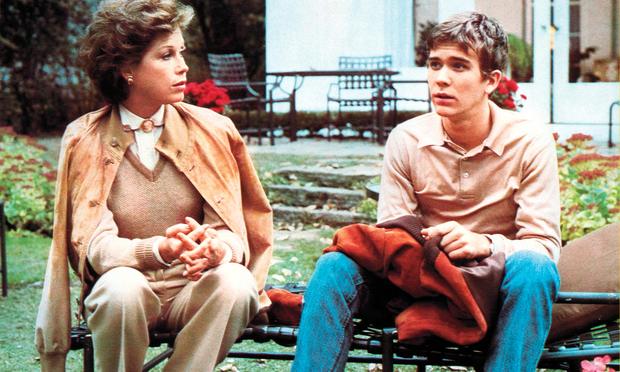 (Paramount Pictures)
It's difficult to escape grade-school commencement ceremonies without hearing the song "Graduation (Friends Forever)" by the American pop singer Vitamin C. In the song's chorus, Vitamin C sings heartily about moving on but never forgetting the good times: "As we go on / We remember / All the times we / Had together / And as our lives change / Come whatever / We will still be / Friends forever." Writing those lines, Vitamin C probably had her old classmates in mind. But she might as well have been writing about musicians' relationship with the centuries-old classical composition on which her song and countless others are based: Pachelbel's Canon.
Chances are you've heard the Canon before, as Vitamin C is far from the only musician to use the over-300-year-old composition's chord progression in her work. Throughout music, television, and film, the Canon is ubiquitous, a tune as recognizable as "Happy Birthday." What accounts for its rabid popularity? Some point to its apparent simplicity, others credit its cheeriness. But why, after all this time, Pachelbel is still on our minds has remained a curiosity. Perhaps you'll figure it out. Listen below to the canon, performed here on instruments from the Baroque period of music in which Pachelbel was writing.
In the late 17th century (or early 18th, as historians aren't sure), the German Baroque composer Johann Pachelbel wrote Canon and Gigue for 3 violins and basso continuo, which we've come to know as Pachelbel's Canon. The piece, along with many of the composer's other works ceased to be popular following Pachelbel's death. But in 1968, a performance by the Jean-Francois Paillard chamber orchestra let people know what they'd been missing, and Pachelbel became a household name. In the video, a flash mob of early music players catch Canadian mallgoers unawares with their rendition:
Were the composer alive today, he'd be rolling in royalties. The piece is a popular go-to in television and film, particularly as an accompaniment to characters' weddings — the nuptial episodes of Parks and Recreation, The Office and How I Met Your Mother, to name but a few, all feature Pachelbel at some point. (For more instances, see this list of Canon cameos from IMDb.) The Best Picture-winning Mary Tyler Moore film Ordinary People opens with a choir singing the Canon and closes with the Canon, too, suggesting that the story has, in a way, come full circle.
The word "canon" comes from the Greek kanṓn, for "rule" or "standard." In canons, the general rule is this: one voice plays the melody, and after some interval of time, the second voice plays the same melody, then the third voice, and so on. In Pachelbel's score, while the three upper voices play lofty melodies, the bass voice, typically performed on the cello, is stuck playing a pattern of just eight notes over and over, and over, for 27 repetitions in total.
It's an infamous musical trudge that cellists have historically endured without protest. Ian Forrest, a cellist in the group eyeglasses, is less complacent. Listen below to his arrangement of the Canon, which defies the doldrums to which his instrument is conscripted.
The cellists' complaint and many others are the subject of comedian Rob Pavaronian's viral routine. To the audience at Penn State, Pavaronian delivers a musical philippic, a crescendo of anger he matches with increasingly aggressive strums on his acoustic guitar. His decade-old take on the matter, in form and content, still sums up our relationship with Pachelbel: it's annoying as hell, but we can't get away from it.
With the music well over 300 years old, you might feel we've run out of ways to keep it fresh. But if we keep thinking — like Anad Jain, whose work is in the clip below — perhaps we'll find something in that ageless manuscript that we can put to new use.
Think you've got keen ears? Listen for Pachelbel in this song by the band Spiritualized and this song by the rapper Coolio. And keep listening, for you'll find the Canon's never far.
More in:
Jennifer Gersten is a freelance writer and musician.
The WQXR e-newsletter. Show highlights, links to music news, on-demand concerts, events from The Greene Space and more.