Ukraine's Valentin Silvestrov Unleashes One's Inner Synesthete in 'Spectrums'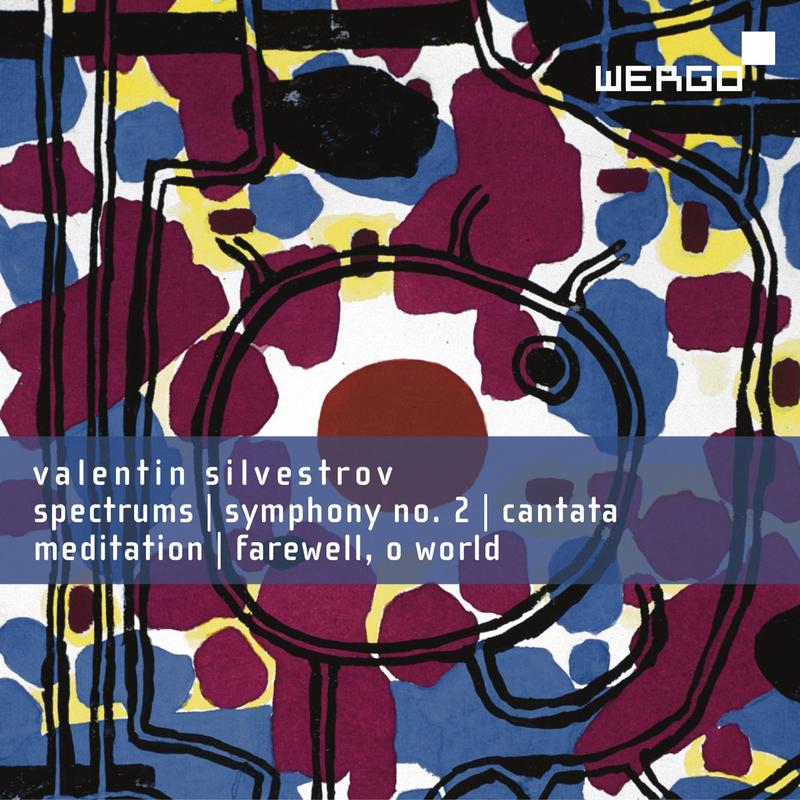 Ukrainian composer Valentin Silvestrov, now pushing 80 years old, has led a long and prolific career traversing a wide range of musical styles. A self described "lyricist and poet in music," he is probably best known for his work since the mid-1970s. This new album, "Valentin Silvestrov: Spectrums," however, focuses on his early works, from the 1960s and early '70s. Although these pieces all received a consistently positive response when they were premiered, this album is the first official recording to be released from Silvestrov's early period.
Silvestrov seems to slip easily between highly complex atonal textures, Romantic chord progressions and gestures, classical styles, and a slew of strange orchestral effects that sound at times earthy, and others extraterrestrial. This sense of stylistic collage is perhaps most present in Meditation, a half-hour-long, single-movement work for solo cello and orchestra. Listening to the piece has an almost dizzying effect, like entering a time machine, traveling centuries backwards and forwards at once.
Another standout track is Spectrums. Although Silvestrov's piece lacks many of the basic qualities belonging to the French "spectralist" school, it shares a certain awareness of color, light and shadow, reflected in his use of instrumentation and the passing around of musical fragments. The piece was originally intended to be used for a non-narrative art film by Sergei Parajanov, but the film was never released due to Soviet censorship. Even without the visual aid from Parajanov's film, Spectrums seems to be visually compelling; it is the type of music that, at least for this listener, brings out one's inner synesthete.
These historic recordings are conducted by Silvestrov's long time friend and mentor Igor Blazhkov, who is attributed as the leading force behind the "Kiev Avant-Garde," a group of artists to which Silvestrov belonged. The soloists all perform formidably, especially soprano Nelly Lee, who shows incredible energy and intention to the Cantata on Poems by Fyodor Tyutchev and Alexander Blok.
Silvestrov is one of those master composers of the 20th century who, for whatever reason, doesn't seem to get programmed as often as they should in the US. Hopefully this brilliant album will inspire American ensembles to change that. Listen to the complete album below. 
"Valentin Silvestrov: Spectrums"
Wergo | Released March 10
This audio is no longer available.