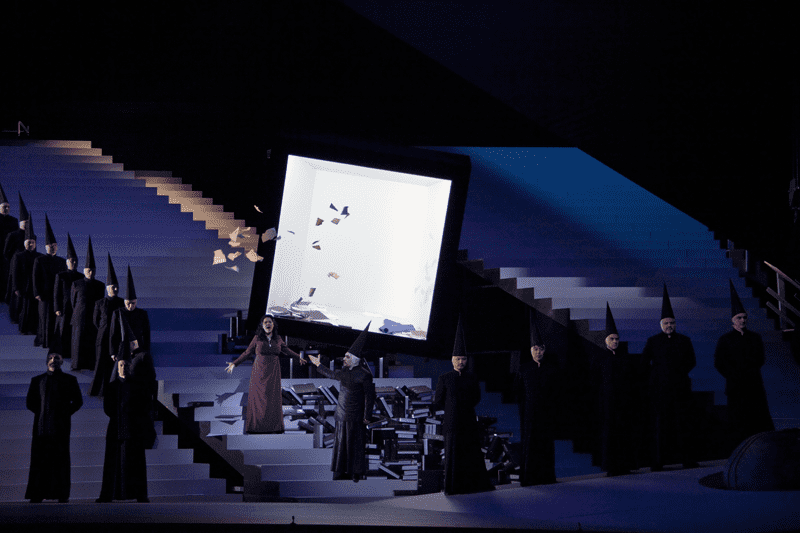 • Listen to the Operavore stream
The composer's first big hit, Nabucco, is one of many of Verdi's operas in which his patriotic followers found a timely political agenda woven into an exotic, historical context, and its emotional chorus "Va Pensiero" became a sort of unofficial, Italian national anthem.
On World of Opera, host Lisa Simeone presents Nabucco from Switzerland's Grand Theatre of Geneva. The stars are baritone Lucio Gallo in the title role, and soprano Csilla Boross in the emotionally complex role of Abigaille. The production, also featuring the Suisse Romande Orchestra, is led by conductor John Fiore.
Nabucco: Lucio Gallo (baritone)
Abigaille: Csilla Boross (soprano )
Ismaele: Leonardo Capalbo (tenor)
Fenena: Ahlima Mhamdi (mezzo-soprano) 
Zaccaria: Roberto Scandiuzzi (bass)
High Priest: Khachik Matevosyan (bass)
Anna: Elisa Cenni (soprano)
Abdallo: Terige Sirolli (tenor)
Suisse Romande Orchestra
Grand Theatre Chorus
John Fiore, conductor