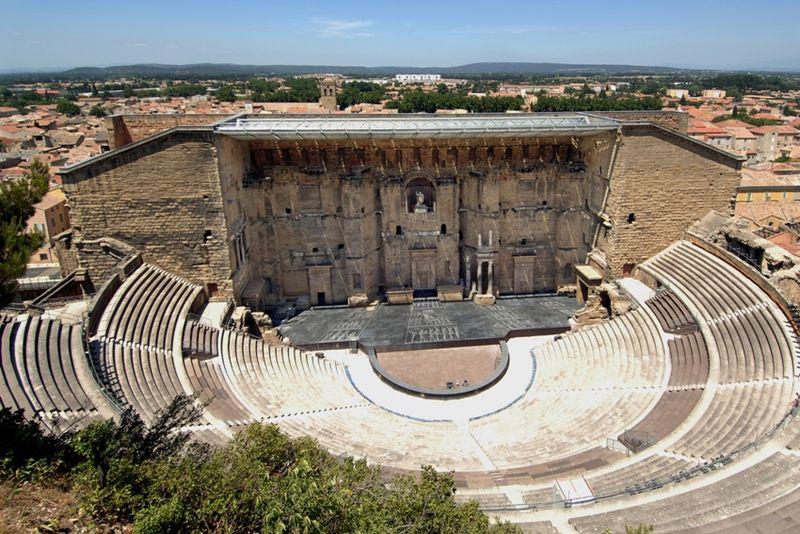 • Listen to the Operavore stream
Otello, Iago and Desdemona, three of literature's most complex and compelling characters, come to life in what many consider Verdi's most moving opera, Otello. Written when the composer was in his early 70s, Otello takes one of Shakespeare's finest tragedies and, if anything, makes it even more powerful and heartbreaking.
On World of Opera, host Lisa Simeone presents Otello from one a venue that lives up to its name, the 2000-year-old Théâtre Antique in Orange, France. The production features tenor Roberto Alagna and soprano Inva Mula as Otello and Desdemona, with a vivid performance by baritone Seng-Hyoun Ko as the villain Iago.
Cast:
Otello: Roberto Alagna (tenor) 
Desdemona: Inva Mula (soprano)
Iago: Seng-Hyoun Ko (baritone)
Cassio: Florian Laconi (tenor)
Roderigo: Julien Dran (tenor) 
Emilia: Slphie Pondjiclis (mezzo-soprano)
Lodovico: Enrico Lori (bass-baritone)
Montano: Jean-Marie Delpas (bass) 
Radio France Philharmonic Orchestra 
Myung-Whun Chung, conductor