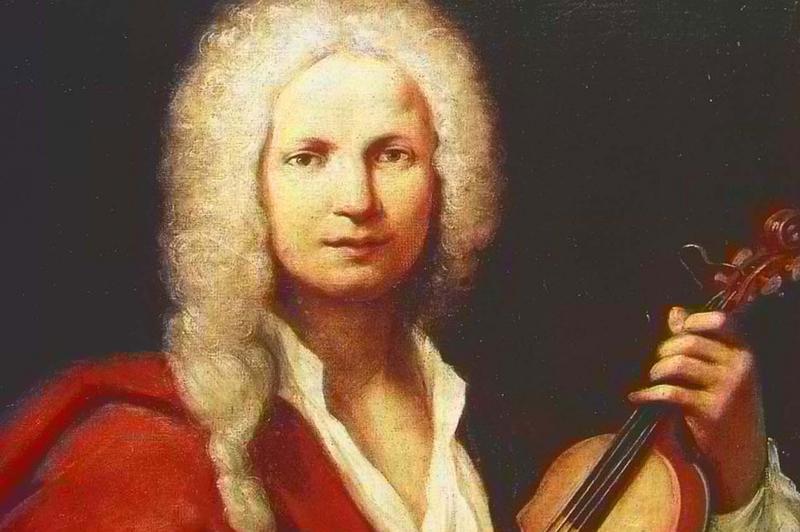 Four Seasons: La primavera (Spring), Op. 8/1
Antonio Vivaldi
Chiara Banchini, violin
Taverner Players
Andrew Parrott, conductor
Available on Arkivmusic.com
Spring is here! We wonder how long human beings have been saying that. Long before we had words for Spring, or knew we were human beings, probably. The realization is a primal joy. Some of the most famous classical music for spring is by Vivaldi, from his set of four concertos, La Quattro Stagione – The Four Seasons. The first of them is Spring, la primavera. That's a wonderful Italian word. Prima vera: "first green." You need at least six musicians to play the piece according to Vivaldi's score: a solo violin, a string quartet and a keyboard – organ or harpsichord. The Four Seasons concertos each have three movements, and are what is sometimes called program music – there's a story being told, or a picture being painted. The pictures aren't painted in just music, either.
Each of the Four Seasons concertos comes with a little sonnet. Nobody knows who wrote the sonnets; it might have been Vivaldi. Here's the Spring sonnet for the first movement: "Spring is here. The birds celebrate her return with festive song, and murmuring streams are softly caressed by zephyrs. Thunderstorms, those heralds of Spring, roar, casting their dark mantle over heaven, then they die away to silence, and the birds resume their charming songs."
The second movement paints this picture: "On the flower-strewn meadow, with leafy branches rustling overhead, the goat-herd sleeps, his faithful dog beside him." And the third movement: "Led by the festive sound of rustic bagpipes, nymphs and shepherds lightly dance beneath the brilliant canopy of Spring."
This performance of Vivaldi's Four Seasons: La primavera (Spring), Op. 8/1 features the violinist Chiara Banchini and the Taverner Players conducted by Andrew Parrott.
Episodes of My Classical Podcast are available for download through the WQXR App. Download it for IOS and Android Devices.
How to use the WQXR App.
This recording is provided courtesy of Warner Classics/Erato