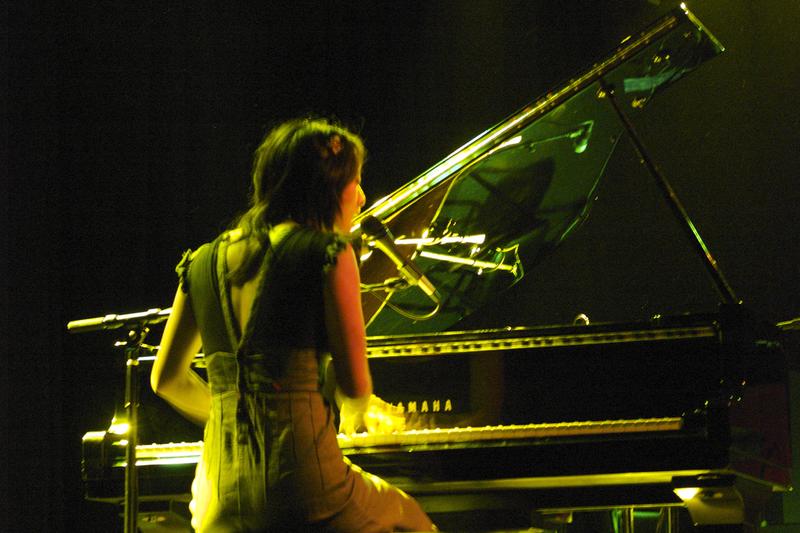 Terrance McKnight brings you a new edition of All Ears exploring composers who maintain their personal identities through their music.
Coco Chanel said, "a girl should be two things: who and what she wants."" Oscar Wilde said, "be yourself; everyone else is already taken." Nadia Boulanger, the legendary composition teacher, put it this way: "It's always necessary to be yourself –that is a mark of genius itself.""
This edition of All Ears begins with music by Nadia Boulanger and features her students and other composers whose music casts a shadow that is unmistakably its own.
Playlist
Pieces (2) for Cello and Piano
Nadia Boulanger
Roland Pidioux, cello
Emile Naoumoff, piano
Marco Polo
Many Faces
Foday Musa Suso
Foday Musa Suso, kpra
Orange Mountain Music
Impromptu No. 1 in E-flat major, Op. 25
Gabriel Faure
Kathyrn Stott, piano
Hyperion
Lullaby
George Gershwin
Amherst Saxophone Quartet
MCA
Pillaging Music
Nico Muhly
Samuel Z. Solomin, percussion
Nico Muhly, piano, celeste
Modern Love Waltz
Phillip Glass
Margaret Leng Tan, toy pianos
Orion: The Gambia
Phillip Glass
Phillip Glass Ensemble
Michael Riesman, conductor
Foday Musa Suso, kora
Orange Mountain Music
Bach: Preludes and Fugues, WTC Bk II
Glenn Gould, piano
CBS
McFerrin: Song for Amadeus
Bobby McFerrin
Bobby McFerrin, vocals
Chic Corea, piano
Sony