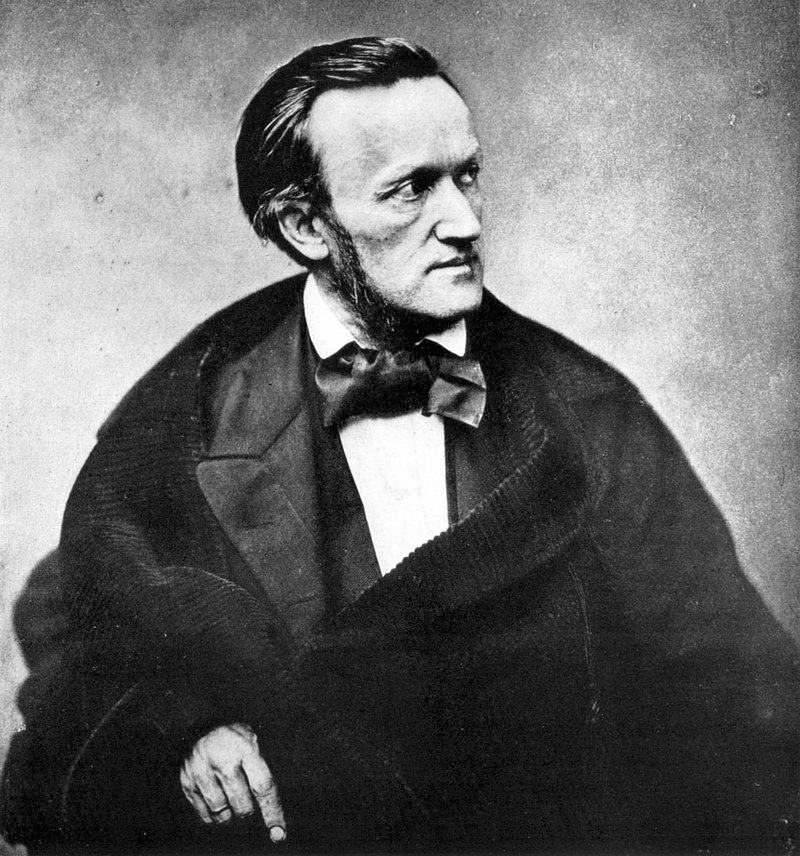 This week, Reflections from the Keyboard considers Richard Wagner with piano transcriptions of his work written by Liszt, Busoni, Gould and more. We'll see if you like your Wagner piano-ized instead of vocalized and orchestrated.
By age 15, Wagner didn't know anything about compositional rule and barely had any skill as a piano player. To learn more he enrolled in composition lessons at the University of Leipzig, but six months later he left feeling bored and still claimed to know nothing about music. The program begins with a piece composed shortly after those lessons ended, an original for two hands which dates back to 1831. It's a very conventional polonaise for four hands in D Major that bares no relation to Wagner's later work.
Other transcriptions on the program include two by Franz Liszt: "The Spinning Song" from Wagner's first truly mature opera, The Flying Dutchman, and "Liebestod," performed by Vladimir Horowitz. Also featured is an arrangement of the beautiful "Träume," composed by a once well-known Liszt student, August Stradel. Glenn Gould's own arrangement of the Prelude from Die Meistersinger is featured. Louis Brassin's very clever transcription of "Ride of the Valkyries" closes out the episode.
Program details:
Richard Wagner: Polonaise for Four Hands in D Major
— Pier Paolo Vincenzi, piano.
Richard Wagner (arr. Franz Liszt): "Spinning Song" from The Flying Dutchman
— Louis Kentner, piano.
Richard Wagner (arr. Glenn Gould): Die Meistersinger Prelude
— Glenn Gould, piano.
Richard Wagner (arr. August Stradel): "Träume"
— Juan Guillermo Vizcarra
Richard Wagner (arr. Franz Liszt): "Isolde's Liebestod" from Tristan und Isolde
— Vladmir Horowitz, piano.
Richard Wagner (arr. Ferruccio Busoni): "Trauermarsch" from Götterdämmerung
— Cyrprien Katsaris, piano.
Richard Wagner (arr. Louis Brassin): "The Ride of the Valkyries" from Die Walküre
— Chitose Okashiro, piano.