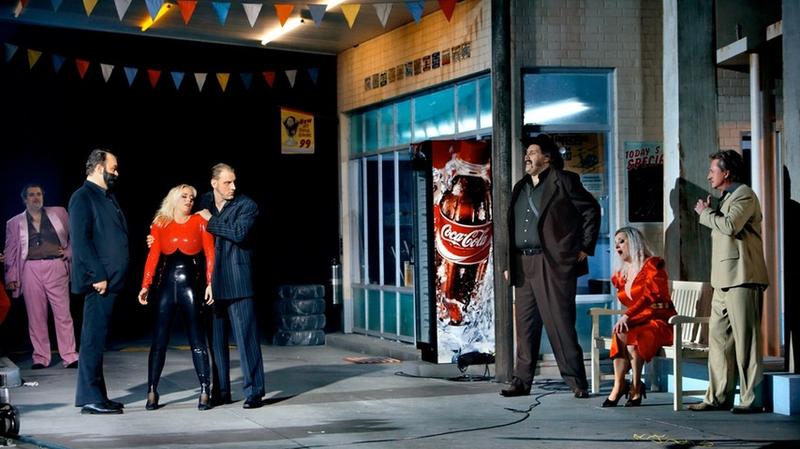 • Listen to the Operavore stream
Das Rheingold gets Wagner's monumental Ring cycle off to a rousing start, in a quickly-paced drama introducing a fanciful world of vivid characters and world-shaping passions.
On World of Opera, host Lisa Simeone presents the drama straight from the source: a production from Wagner's own theater, and the 2014 Bayreuth Festival, in Germany. The stars are baritone Wolfgang Koch as the god Wotan, and bass-baritone Oleg Bryjak as the Nibelung Alberich, whose vengeful anger sets the entire story of the Ring in motion, in a production led by conductor Kirill Petrenko.
Cast:
Wotan: Wolfgang Roch
Alberich: Martin Winkler
Fricka: Claudia Mahnke
Freia: Elisabet Strid
Erda: Nadine Weissmann
Loge: Norbert Ernst
Mime: Burkhard Ulrich
Fasolt: Wilhelm Schwinghammer
Fafner: Sorin Coliban
Donner: Markus Eiche
Froh: Lothar Odinius
Woglinde: Mirella Hagen
Wellgunde: Julia Rutigliano
Flosshilde: Okka von der Damerau
Bayreuth Festival Orchestra
Kirill Petrenko, conductor