Watch: Andris Nelsons Conducts Beethoven's Ninth at Tanglewood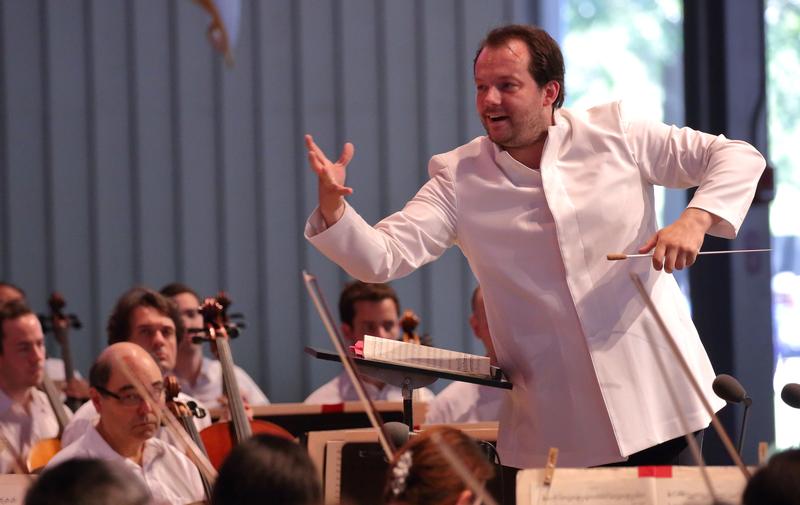 It's become an annual tradition of the Boston Symphony Orchestra and a rite marking the end of summer in the Berkshires: a performance of Beethoven's Ninth Symphony in bucolic Tanglewood to send off audience members and musicians alike, humming "Ode to Joy."
But rarely has the orchestra's music director participated in the performance. This past Sunday, music director Andris Nelsons became the first to do so since 1969, when Erich Leinsdorf was in that position. Initially, Christoph von Dohnanyi was supposed to conduct it this season. But Dohnanyi canceled due to complications from cataract surgery. Meanwhile, Nelsons, who had committed to conducting Parsifal at Bayreuth this summer, unexpectedly pulled out of the German production, allowing him to sub in. See how Nelsons did below.
Beethoven's Symphony No. 9 was first performed at Tanglewood in 1938, but it became an annual end-of-season highlight in 1997. Chances are that Nelsons will lead the beloved piece again next year. At Sunday's concert, he announced that he will spend four weeks in Tanglewood in summer 2017, conducting 10 concerts over that period, including the Ninth Symphony. Perhaps he's starting his own tradition.