Watch: ICE Members Compete in 'Stupid Musician Tricks'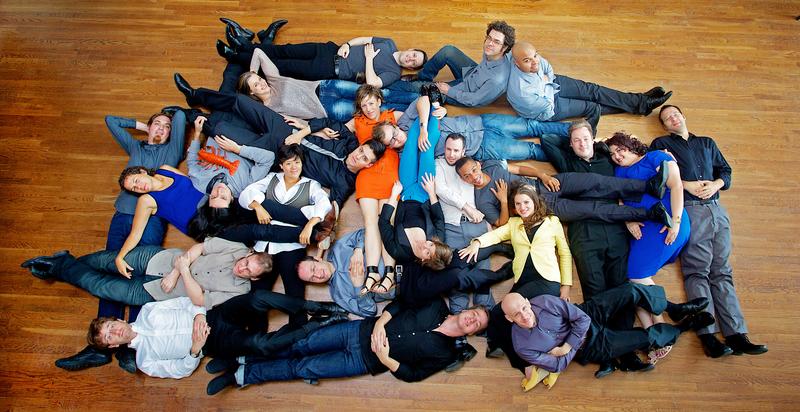 While athletes in Rio were jumping, running and swimming higher and faster than the rest of humankind, another Olympics-style competition was taking place on the Upper West Side of Manhattan. On Aug. 17th, musicians from the International Contemporary Ensemble strove to find out who among them possessed superlative skills. Called "Stupid Musician Tricks," or "the biggest dork fest imaginable" according to some of ICE's members,  the competition featured three categories:
Wind-Chime Relay: in which musicians had to transport a set of tinkling wind chimes across the stage as quietly as possible.
The Gliss Off: to see which brass and wind players could hold a glissando, or slide from note to note, on one breath.
Name that Metronome Speed: where musicians had to guess the beats per minute that a metronome, as well as the pianist playing Mozart to it, were set at.
The event at Lincoln Center's David Rubenstein Atrium was part of an evening that also included Mozart Trivia and performances, hosted by the Mostly Mozart Festival and the New York Public Library for the Performing Arts. Unlike most musical competitions where subjectivity can affect judging, these trials had clear winners. Watch the videos below to see the first two competitions: